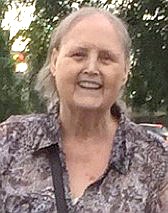 Rhonda Hook
Randy Boling
Randy Lee Boling, 55, of Jasper, Mo., died Sept. 8, 2020, at Truman Healthcare and Rehabilitation in Lamar, Mo.
Boling was born May 11, 1965, in Newport News, Va., to Clyde Randolf and Charlotte Lois (Little) Boling-Watson. He graduated from high school in Bamberg, Germany, and had several jobs, including service in the U.S. Navy and working for SWEPCO Power Plant for 23 years in Gentry. He was a member of the Church of Christ in Lamar.
Survivors include his mother, Charlotte Watson and husband Roy Watson; a son, Christopher Aaron Boling of Centerton; a daughter, Elizabeth "Allie" (Boling) Kershner of Centerton; two sisters, Regina Hill of Lamar, and Jennifer and husband John Stanley of Fayettville; a half brother, Tim Chriss and family of Britton, Mich.;three stepbrothers, Joe and wife Becky Watson of Osage Beach, Mo., Rick Watson of Neosho, Mo., andRandy and wife Patty Watson of Lamar; one step-sister, Lisa Anderson of Lamar; friend, Refugio Gonzales and family of Windsbach, Germany; and a granddaughter, Lily.
Preceding him in death was his father, Clyde Boling.
Graveside service will be at a later date at Oakton Cemetery, Oakton, Mo.
Arrangements are by Daniel Funeral Home of Lamar.
Rhonda Hook
Rhonda Hook, 72, of Gravette, died Tuesday, Oct. 6, 2020, in Gravette.
She was born June 14, 1948, in Gravette, to Lena Porter and Lester Clell Smith. She was a lifetime resident of Gravette. She loved spending quality time with her family and especially time with her grandchildren.
She was preceded in death by her parents; and her infant granddaughter, Brayleigh Nicole Hook.
She is survived by her husband of 55 years, Gary Hook, whom she married Aug. 26, 1965; one son, Michael Harrison Hook and his wife Laura of Cassville, Mo.; two daughters, Barbara Jean Hook of Atlanta, Ga., Terri Ann Hook of Gravette; one brother, Johnny Dean Smith of Florida; three sisters, Connie Edminsten of Gravette, Francis Jean Hendricks of Gravette, Joy Turner and her husband Bill of Siloam Springs; six grandchildren; and three great-grandchildren.
Visitation was Saturday, Oct. 10, at The Church on the Hill in Gravette. The funeral service was at 2 p.m., Oct. 10, with Pastor Jim Starr officiating. Interment was at Lee Cemetery in Gravette. Arrangements were by Epting Funeral Home of Gravette.
Bert Gerald Johnson
Bert Gerald Johnson, 53, of Gravette, died Sept. 29 in Springdale.
He was born April 4, 1967, in Rogers to Bert Hugo Johnson and Geraldine Gan Johnson. He was a lifelong resident of Northwest Arkansas, where he worked as a construction manager. He enjoyed hunting with his grandfather, camping, fishing, grilling and riding his motorcycle.
He was preceded in death by his parents, sister Bonnie, sister Elaine, and brother Doug.
Survivors include his daughter, Emily; stepsons, Harley and Matthew; his companion, Mary Perkins; and sisters, Chris and Terry.
A memorial service was held Oct. 10 at Little Flock Cemetery, followed by a celebration of life at his home in Gravette.
Arrangements were by Epting Funeral Home of Gravette.
Sponsor Content
Comments