DECATUR -- On March 31, the Bulldogs returned to Edmiston Ballpark in Decatur for a game against the Lincoln Wolves.
The Wolves scored four runs in the first inning, taking control of the game early. It was all over for the Bulldogs when the Wolves brought 13 runs across home plate in the second inning to seal the deal, taking the shutout win, 17-0, over the young Decatur Bulldog team.
Kayden Burr and Landon Watson were the only two Bulldogs to get base hits. Decatur had nine at-bats with two hits, one walk and four strikeouts.
Randall Fipps took the mound for the Bulldogs lasting 1.2 innings and, delivering 86 pitches. He allowed 12 runs on five hits while walking 10 and striking out three. Curtis Lauber replaced Fibbs completing 1.1 innings and delivering 37 pitches. He allowed four runs on five hits, walking one and striking out four.
Decatur was on the road to Westville, Okla., for a nonconference matchup with the Yellowjackets on April 1.
Westville took control early and went on to a 15-2 win.
Luker and Burchette were the only Bulldogs to cross home plate on two hits by Bryson Funk.
Burchette was on the mound for Decatur, lasting two innings and slinging 83 pitches. He allowed 15 runs on 10 hits while walking three.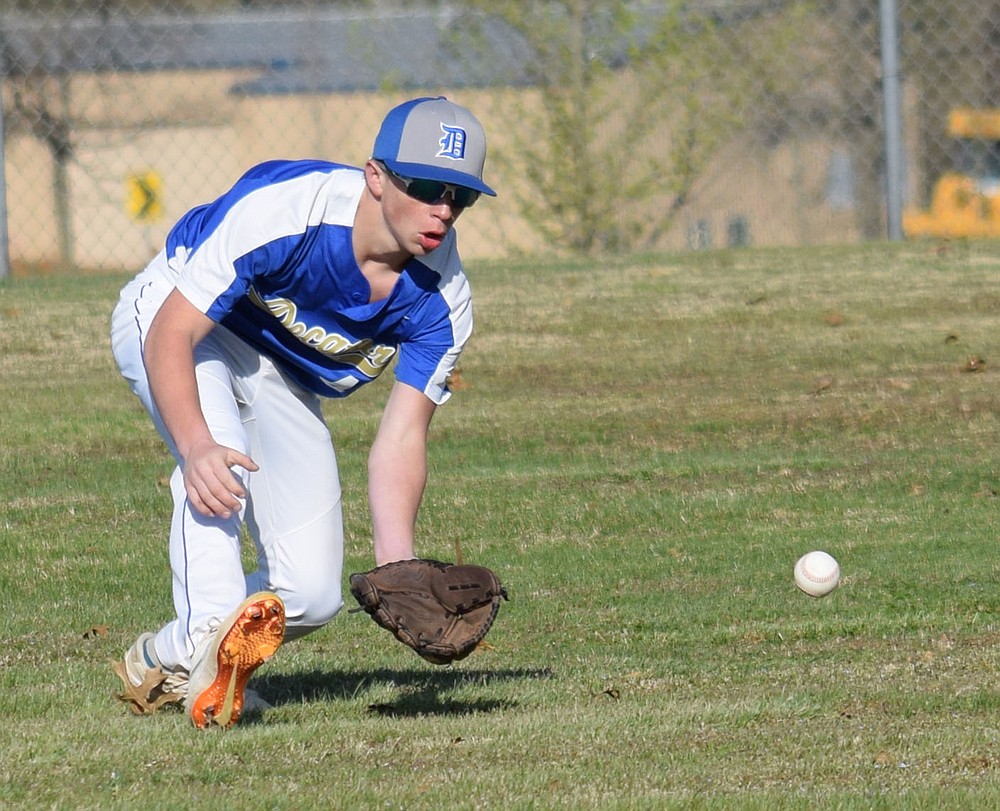 Westside Eagle Observer/MIKE ECKELS Landon Watson fields a ground ball from center field during the second inning of the Decatur-Lincoln conference contest at Edmiston Ball Park in Decatur March 31. Watson was able to hit his cutoff man who tried for an out at home but the Wolves runner had already crossed the plate for another run.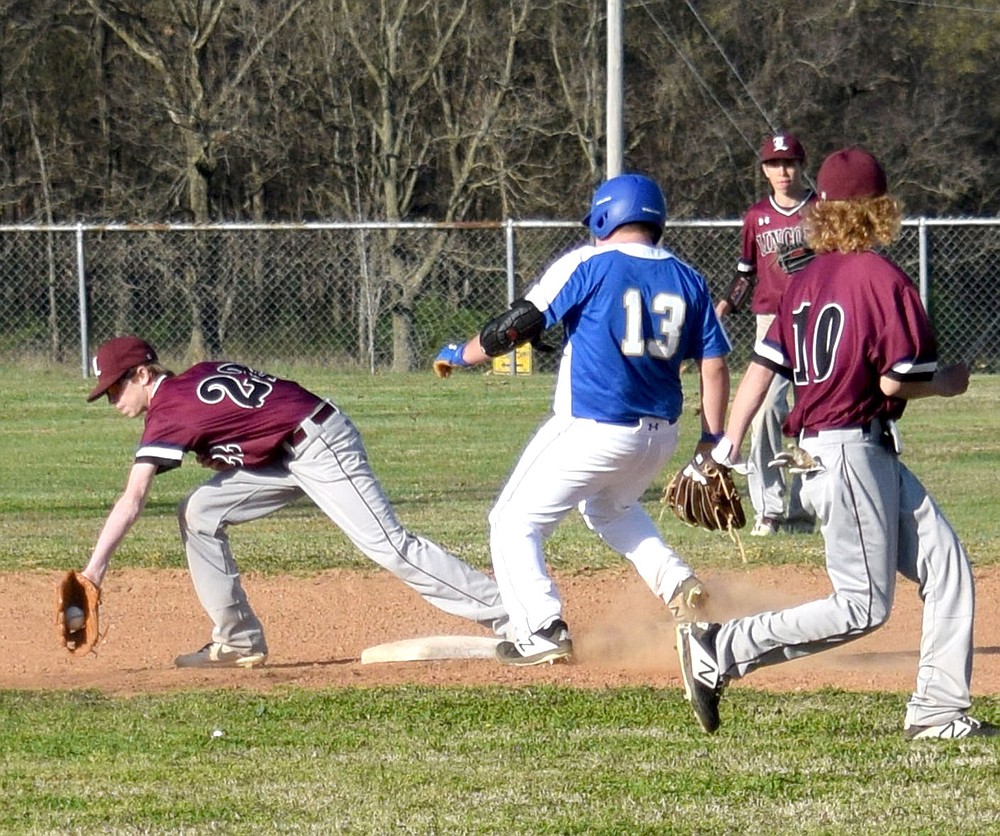 Westside Eagle Observer/MIKE ECKELS Look closely! It appears that Bulldog runner Mason Potter (13) is out at second base. Because of the Wolf second basemen's leg is stretched across the bag Potter was blocked out and the umpire ruled him safe. Lincoln was in Decatur March 31 for a non-conference contest at Edmiston Ball Park.