SUBMITTED Hosting a food drive, Gentry FFA students were able to collect and donate more than 750 food items to the Gentry Food Pantry.
GENTRY -- The FFA in Gentry has had a busy year, with a wide variety of projects and activities completed or underway.
Members started the year out with the Benton County Fair in August and its Annual Mum Sale in September. About 20 competed at the county fair.
In October, the FFA participated in the High School Library Pumpkin Decorating contest. Students also arranged the flowers for homecoming and coronation celebrations last fall.
Several Gentry students participated in the first-ever Arkansas Youth Expo in October. The expo was held in Fayetteville, with students showing their animals.
FFA members helped the Springtown Cemetery with a cleanup day in October and leveled headstones and cleaned up brush and trash.
In November, the FFA conducted a canned food drive competition for the high school and middle school and was able to donate more than 750 items to the Gentry Food Pantry.
Through the use of new tower gardens, students have been able to grow and put lettuce in the school cafeteria. The FFA also placed a tower garden in the library to expose more students to the agriculture and the agriculture program.
The FFA is currently in the process of building a hunting blind that will be given to Operation Open Season, which provides hunting opportunities to wounded Veterans.
A new floral subscription opportunity for the teachers at high school and middle school was started, giving teachers the opportunity to purchase fresh flower arrangements produced by the students in their plant science and greenhouse class.
Plants are currently being planted and seeds started for the FFA's fifth annual plant sale to be held the third week of April. Students are planning to offer many new plants this year.
Students are busy studying for their CDEs (Career Development Events). Although they will be held virtually this year, there is still a lot of studying and preparation that goes into competing. District competition will be in March and state competition will be in April. About 45 students are participating in the competitions this year.
During FFA Week, officers will have the opportunity to participate in the State Winter Leadership Conference -- virtually. FFA Students will also participate in dress-up days at school, participate in some practice CDEs, and provide ag literacy opportunities to other students not in FFA.
2020-2021 Gentry 0fficers include Josie Newsom (president), Bailey Lemke, Jonathan Digby, Lucas Guinn, Megan McCollum, Brooke Blevins, Garrison Jackson, Emily Jessen, Kurstin Walker and Reagan Amos.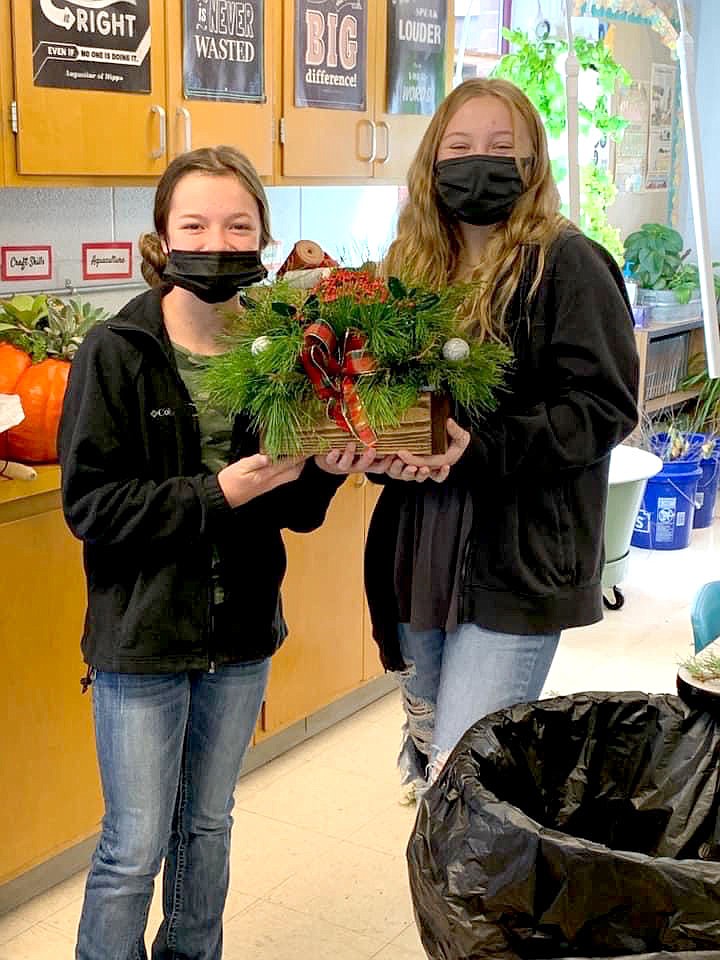 SUBMITTED FFA students show a decorative holiday gift they prepared.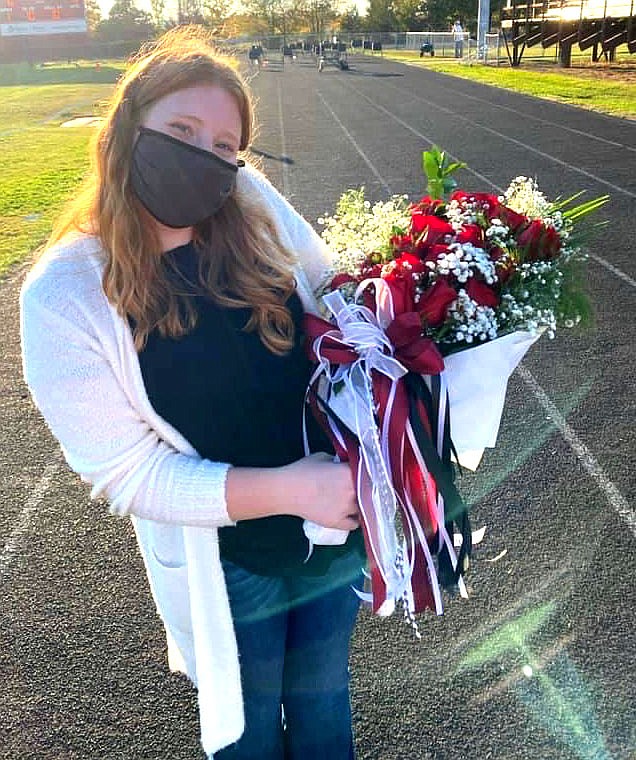 SUBMITTED FFA students created floral arrangements for homecoming and coronation ceremonies at Gentry High School.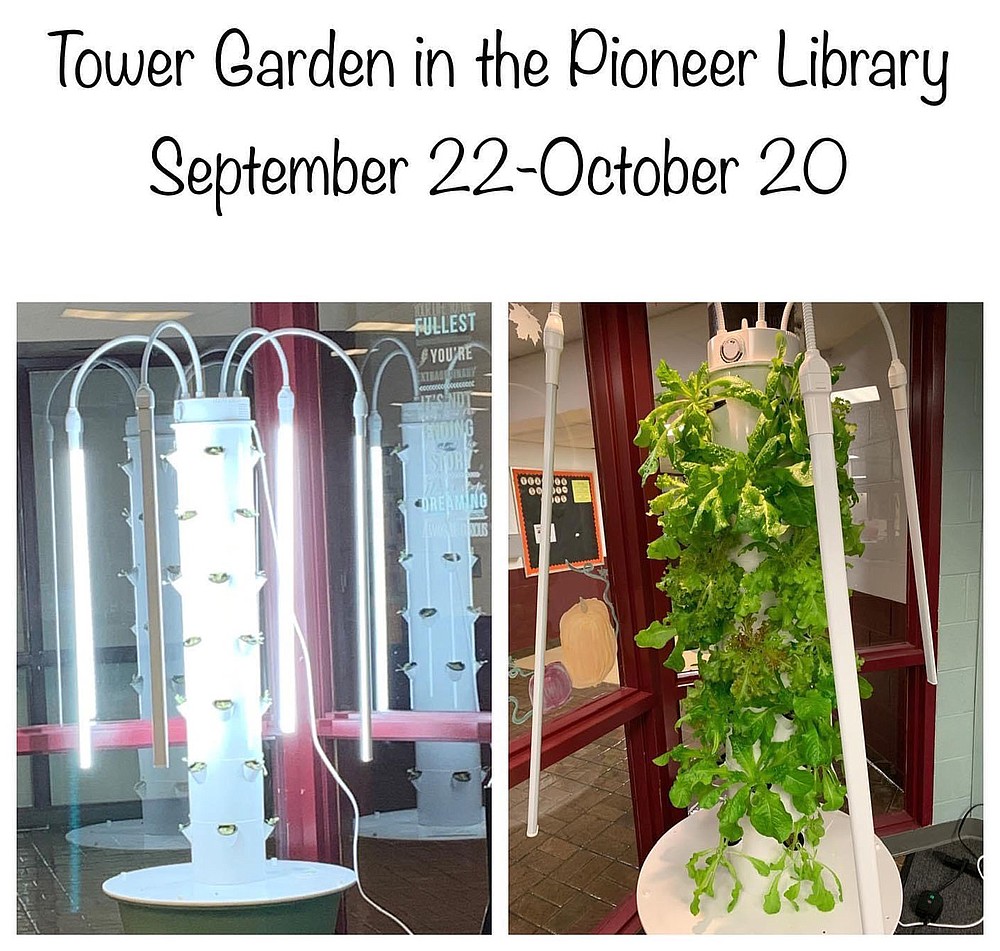 SUBMITTED FFA students show a tower garden project which was placed in the high school library as a teaching tool for other Gentry students.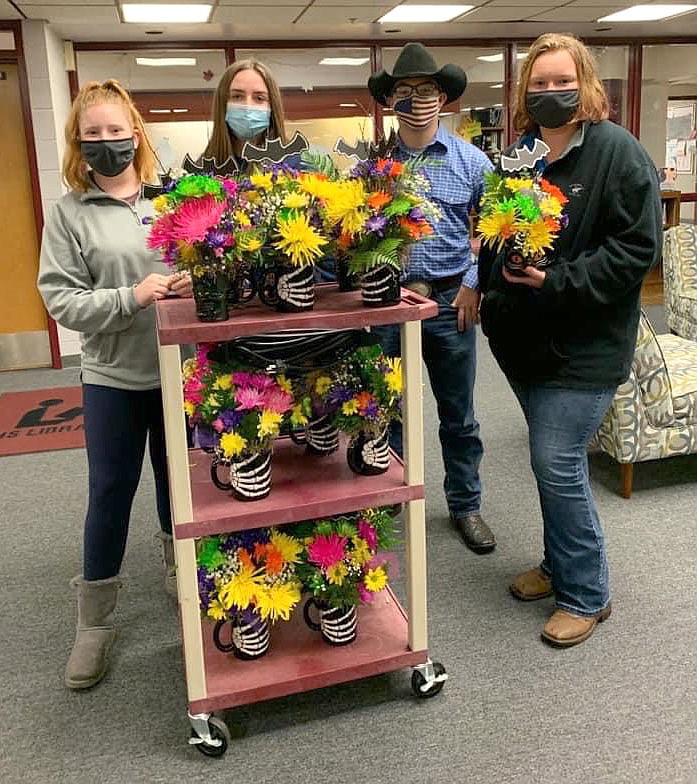 SUBMITTED FFA students show floral arrangements they created for teachers.
Sponsor Content
Comments