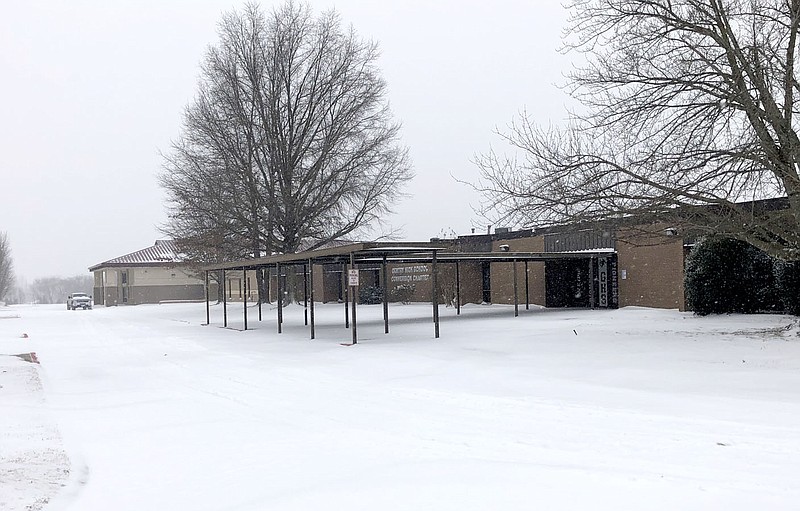 Westside Eagle Observer/RANDY MOLL Schools remained closed for on-site instruction on Monday in Gentry after about 3 inches of snow fell late Sunday. Students attended classes online.
GENTRY -- With ice, snow, and frigid temperatures, Gentry School District, as well as neighboring districts in the Eagle Observer coverage area, went to virtual instruction rather than in-person classes most of last week and started out this week online rather than in-person.
After freezing rain moved in last week, schools converted to virtual instruction on Wednesday. Due to the cold weather and additional freezing rain and snow, schools continued to handle instruction virtually through the remainder of the week.
And, due to temperatures in the single digits and dropping down around the zero mark and more light snow, classes at the schools on Monday were canceled Sunday afternoon, with teachers to conduct their classes online on Monday and Tuesday.
Though the Eagle Observer press deadline was Monday morning, the forecast for additional snow and unusually cold temperatures likely continued to impact the schools through much of this week.
As of Monday morning, ice accumulations and snowfall remained light but was enough to make roads slick and travel hazardous. Snowfall amounts were just enough to cover the ground.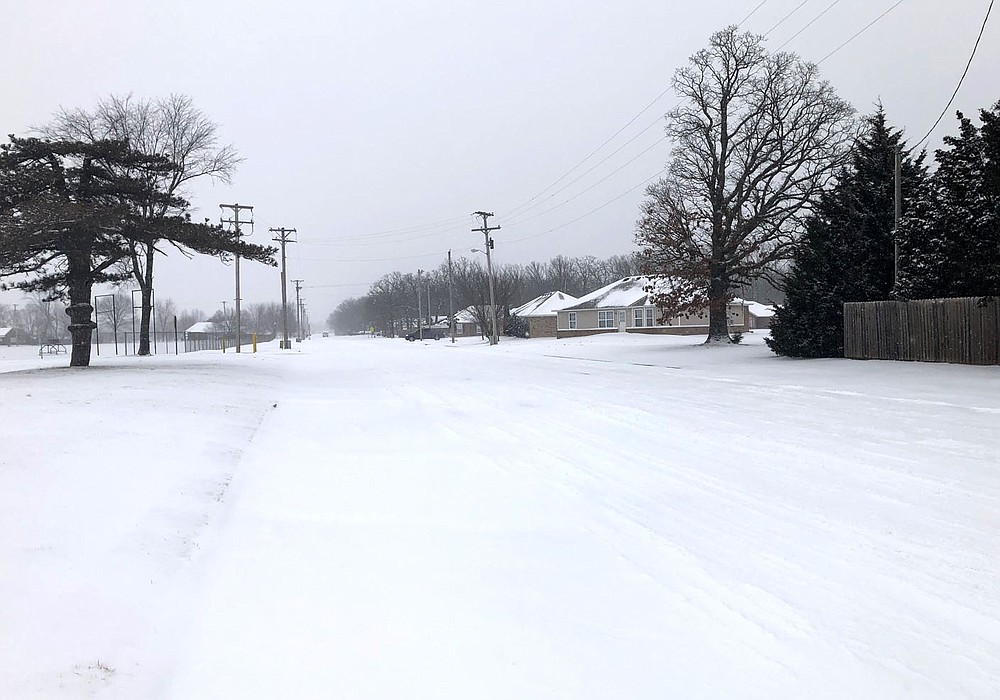 Westside Eagle Observer/RANDY MOLL Streets and roads were snowcovered on Monday in Gentry after about 3 inches of snow fell late Sunday. Snow continued to fall on Monday with more in the forecast this week.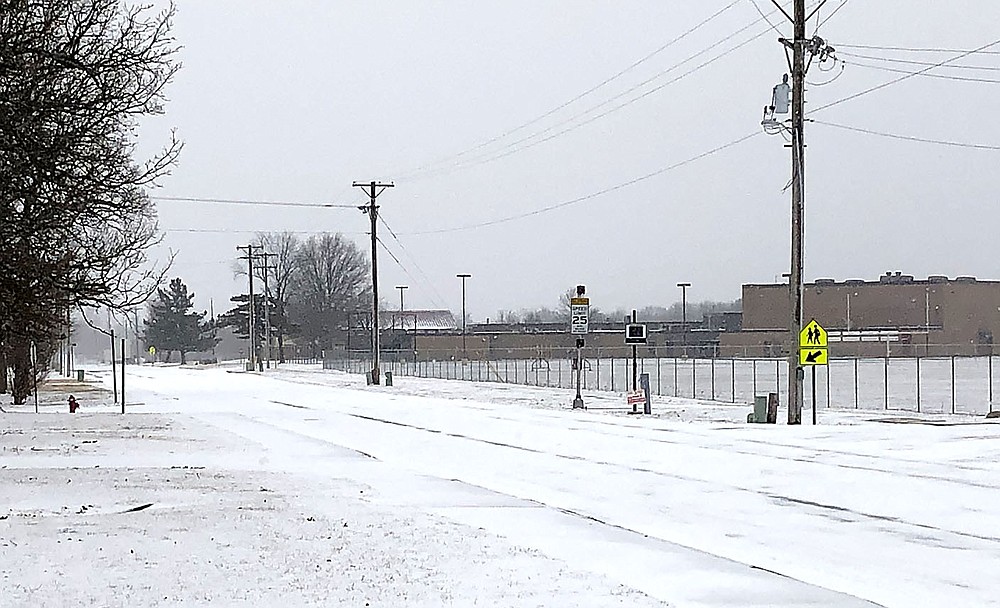 Westside Eagle Observer/RANDY MOLL Snow covered the streets in front of Gentry schools on Sunday as light snow continued to fall. With the snow and temperatures droping to zero or below on Sunday night, the schools elected to continue to hold closses online on Monday.
Sponsor Content
Comments