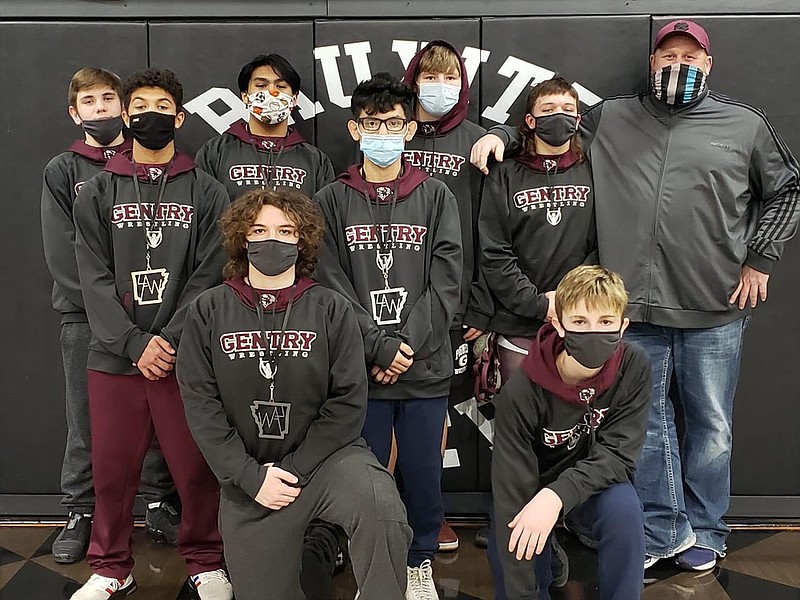 Submitted Gentry wrestlers pictured are Jonah Summers (front, left), Clay Faust, Lee Roberts (row two, left), Cesar Fuentes, Tucker Hodges (back, left), Ed Galvan, Daniel Martin, Camden Wright and Coach Drew Tingley.
GENTRY -- The high school wrestling team competed at the Arkansas 4A West Conference Tournament and brought home several medals.
Lee Roberts and Ed Galvan brought home first-place medals, Roberts at 126 pounds and Galvan at 285.
Cesar Fuentes took second place at 106 pounds, and Jonah Summers a third in the 182-pound weight class.
Four grapplers finished in fourth place: Clay Faust at 132 pounds, Tucker Hodges at 152 pounds, Camden Wright at 160 pounds and Daniel Martin at 220.
In March the girls' and boys' wrestling teams will travel to Little Rock to compete in the Arkansas State Tournament.
Sponsor Content
Comments