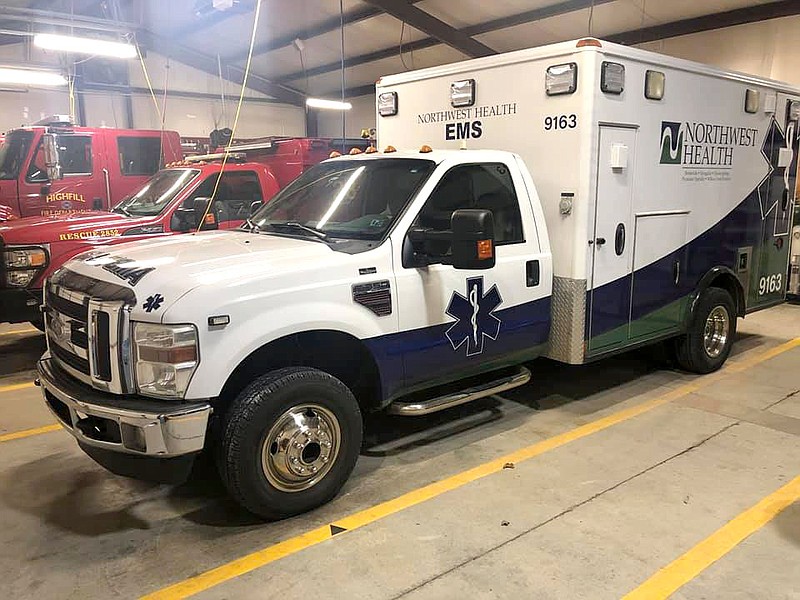 SUBMITTED Highfill Fire Department has announced that the fire district is now being served with ambulance service through Northwest Health EMS and has an ambulance and emergency medical services unit housed at its fire station. The new service began on Jan. 1.
HIGHFILL -- According to a news announcement made by the Highfill Fire Department, the cities of Cave Springs, Centerton and Highfill have partnered with Northwest Health EMS and will now be receiving ambulance coverage from Northwest Health EMS for local residents. The change took place at 7 a.m. on Friday, Jan. 1.
One of the most significant changes with this new partnership, according to the announcement, will be the reduction in response times because the Highfill Fire Department will be housing in its fire station one of the ambulances serving area residents.
Previously, ambulances responded from Bentonville, which added extra minutes to response times.
The Highfill Fire Department did express its thanks to the Bentonville Fire Department for its service over the years but added that it looked "forward to its new partnership with Northwest Health EMS."
Sponsor Content
Comments