GENTRY -- During last month's end of the school year Transportation Department luncheon, Pam Harrelson, Sammie Cunningham and Kelli Talvitie-Philpott were recognized for their accomplishments.
While both will still be working at the District in their full-time roles, Pam Harrelson and Sammie Cunningham will both be "hanging up their CDLs" at the end of this school year. Pam has driven a school bus for 22 years and Sammie has driven for 18 years. The District greatly appreciates their service to the students of the Gentry School District and the Gentry Community.
Kelli Talvitie-Philpott was recognized by the CPPC and her transportation department peers as Employee of the Semester. Kelli has driven a school bus for just shy of 30 years for the District and is looking forward to next school year.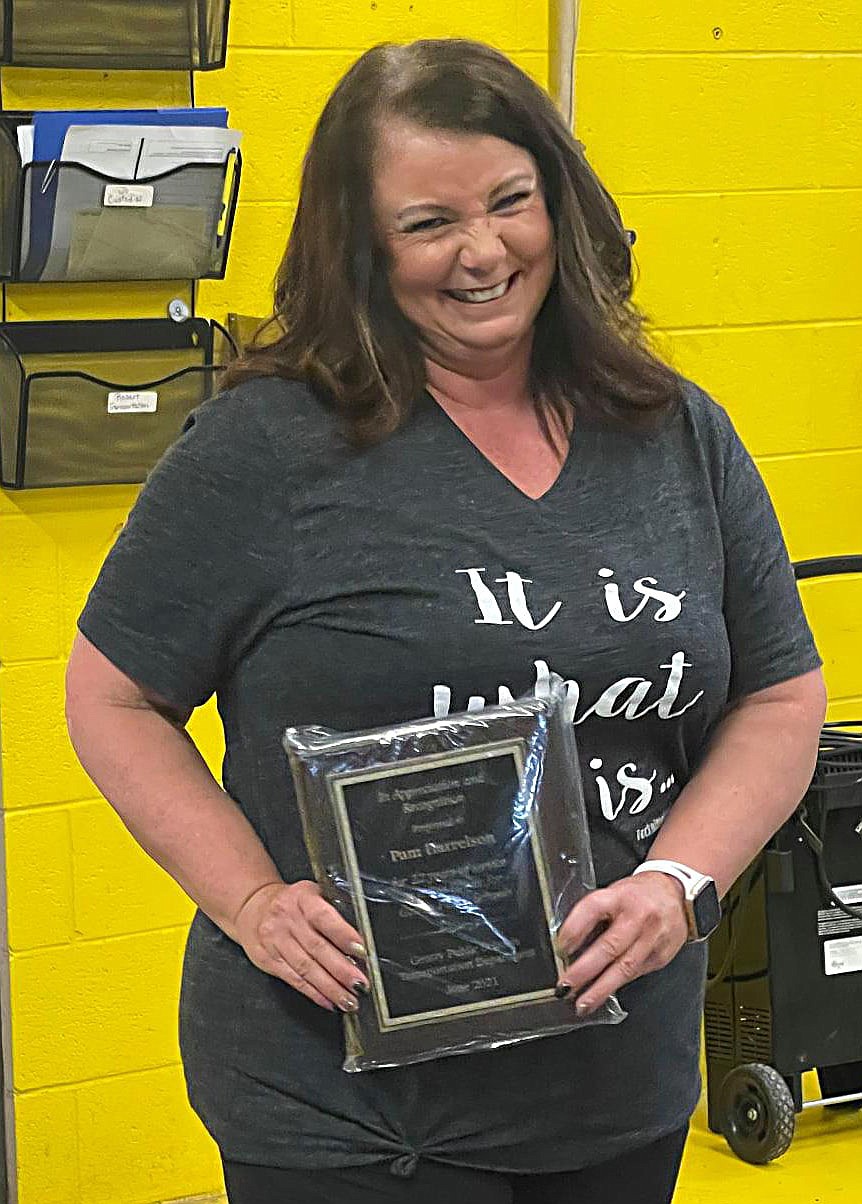 SUBMITTED Pam Harrelson shows the plaque she received at the end of the school year for her years of service as a Gentry school bus driver.
SUBMITTED Kelli Talvitie-Philpott receives an employee of the semester award from Clyde Backer. (She was wering rubber gloves becuase she had just served ice cream.)