GENTRY -- Prairie Grove and Gentry were tied with two runs each at the end of regulation play, but a big eighth inning gave the Lady Tigers a 5-2 win and ended the softball season for the Lady Pioneers on Thursday in the Merrill Reynolds Memorial Complex in Gentry.
Prairie Grove scored runs in the first and third innings and capped it with three in the eighth.
Gentry scored a run in the fourth when Kyleigh Wheaton singled on a hard ground ball to the pitcher, and her pinch runner, Andrea Holzkamper, later scored on a Taylor Norman sacrifice.
Gentry tied up the game in the sixth when Malea Wilson singled to centerfield, was advanced by a Wheaton single to center, and then scored when Afton Finnell grounded into a double play.
Gentry's undoing came about in the eighth inning when two Prairie Grove runners scored on errors and a third made it home on a Prairie Grove ground out.
Any Lady Pioneer hopes of coming back in the bottom of the eighth were dashed when Wheaton flied out, Finnell singled and was then picked off at first, with Wilson (placed at second) also called out for offensive interference.
Wheaton and Randi Jo Bolinger led the Lady Pioneers with their bats, each picking up two hits in the game. Norman had the only RBI in the game for Gentry.
Wheaton pitched all eight innings for Gentry, allowing four hits and four runs (two earned) and one home run. She walked two and struck out seven.
Prairie Grove scored five runs on four hits.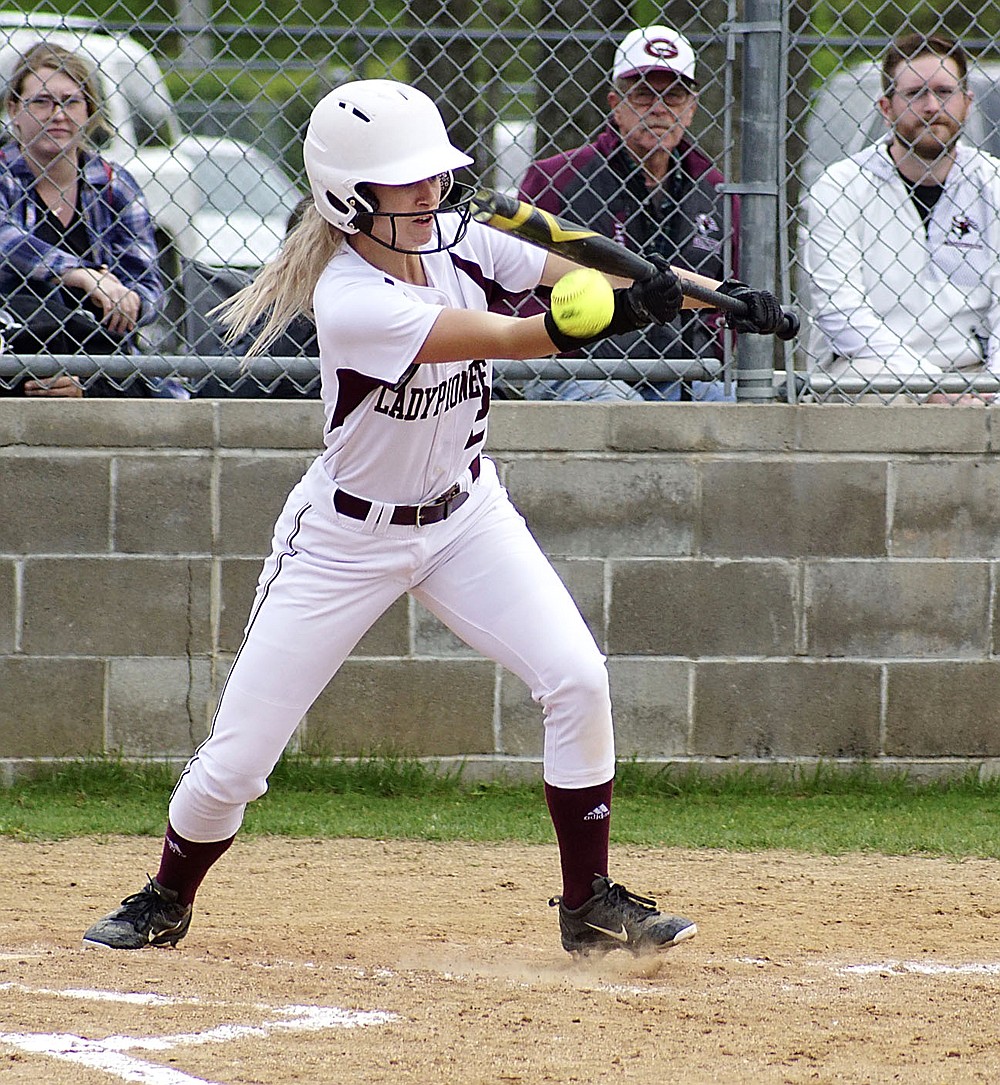 Westside Eagle Observer/RANDY MOLL Gentry's Liberty Brannon puts down a bunt during play against Van Buren at the Merrill Reynolds Memorial Complex at Gentry High School on Thursday.