BENTONVILLE --The Decatur Bulldog varsity boys basketball team opened its 2021-22 season on the road as the team traveled to Bentonville to participate in the Northwest Arkansas Classical Academy Spartan Invitational basketball tournament at Spartan Gym Nov. 9 and 10. The result was a loss on one day and a big win on the next.
The Nov. 9 contest pitted the Bulldogs against the host team NWA Classical Spartans in an early evening game. This was the opening game of the Bulldogs' current season.
The Spartans quickly gained control of the first half, building a 15-point lead going into the halftime break.
After the break, the Bulldogs began to play a strong heads-up contest cutting the lead down to 10 by the end of the third quarter. But the Bulldogs never were able to overtake the strong offense as the Spartans took the win, 68-42, and the first loss of the season.
Decatur was back in Bentonville Nov. 10 for a late-night contest, with the Haas Hall-Bentonville Huskies. The first quarter was mainly a defensive rebounding contest with neither team able to hit the basket. A three and a pair of two-point field goals for the Bulldogs, coupled with a pair of two-pointers by the Huskies ended the quarter 7-4 in favor of Decatur.
The game continued at its slow pace through the second quarter with the Bulldogs still able to hold on to a 16-11 lead going into the halftime break.
The Huskies began to close the gap in the third quarter, cutting the Bulldog lead to four points going into the final eight minutes of the contest. Four points were as close as the Huskies came to the Bulldogs when time expired and Decatur captured its first win of the new season, 38-29, over Haas Hall-Bentonville.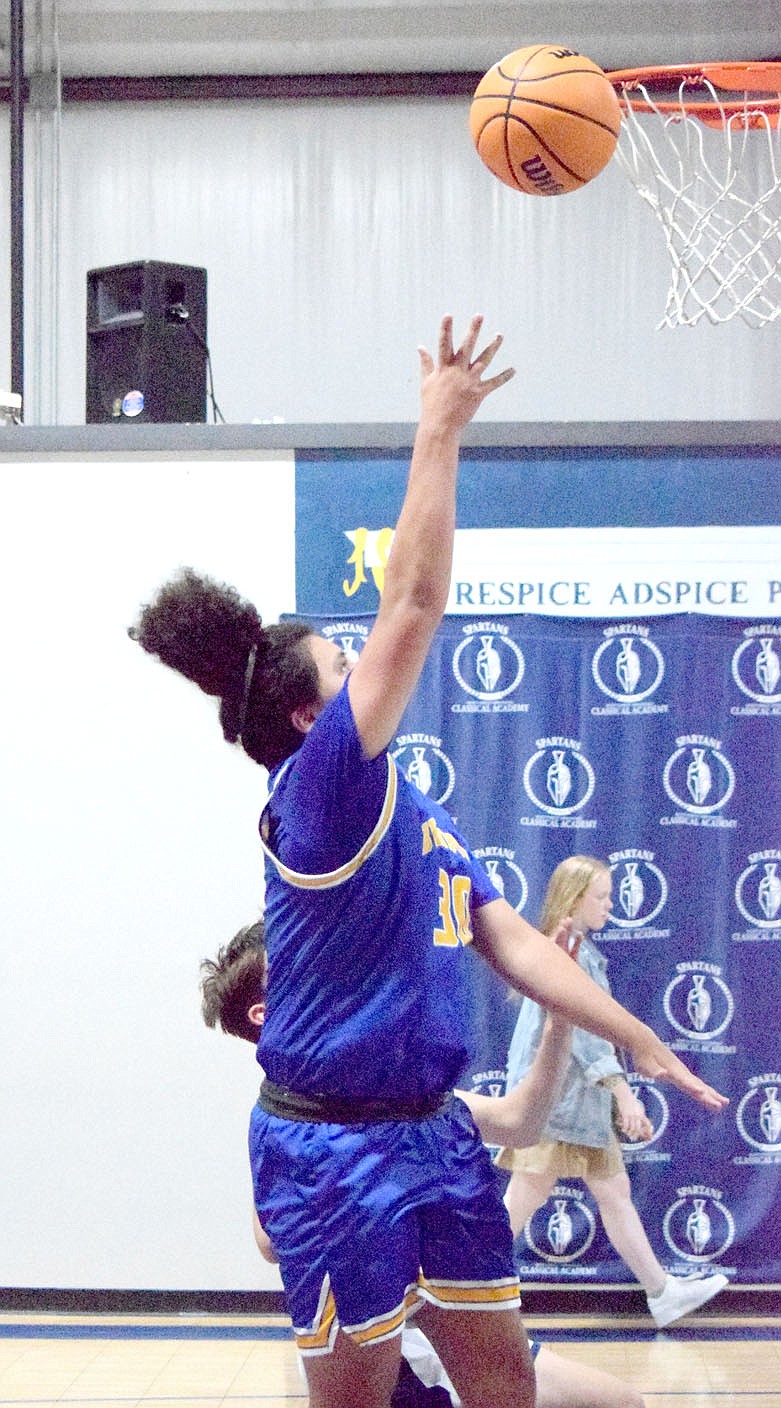 Westside Eagle Observer/MIKE ECKELS Bulldog JJ Herrera lets fly a jumper from the right side of the lane during the warmup contest between the Decatur Bulldogs and the NWA Classical Academy Spartans in Bentonville Nov. 9. The Bulldogs lost to the Spartans in its first contest of the 2021-22 basketball season.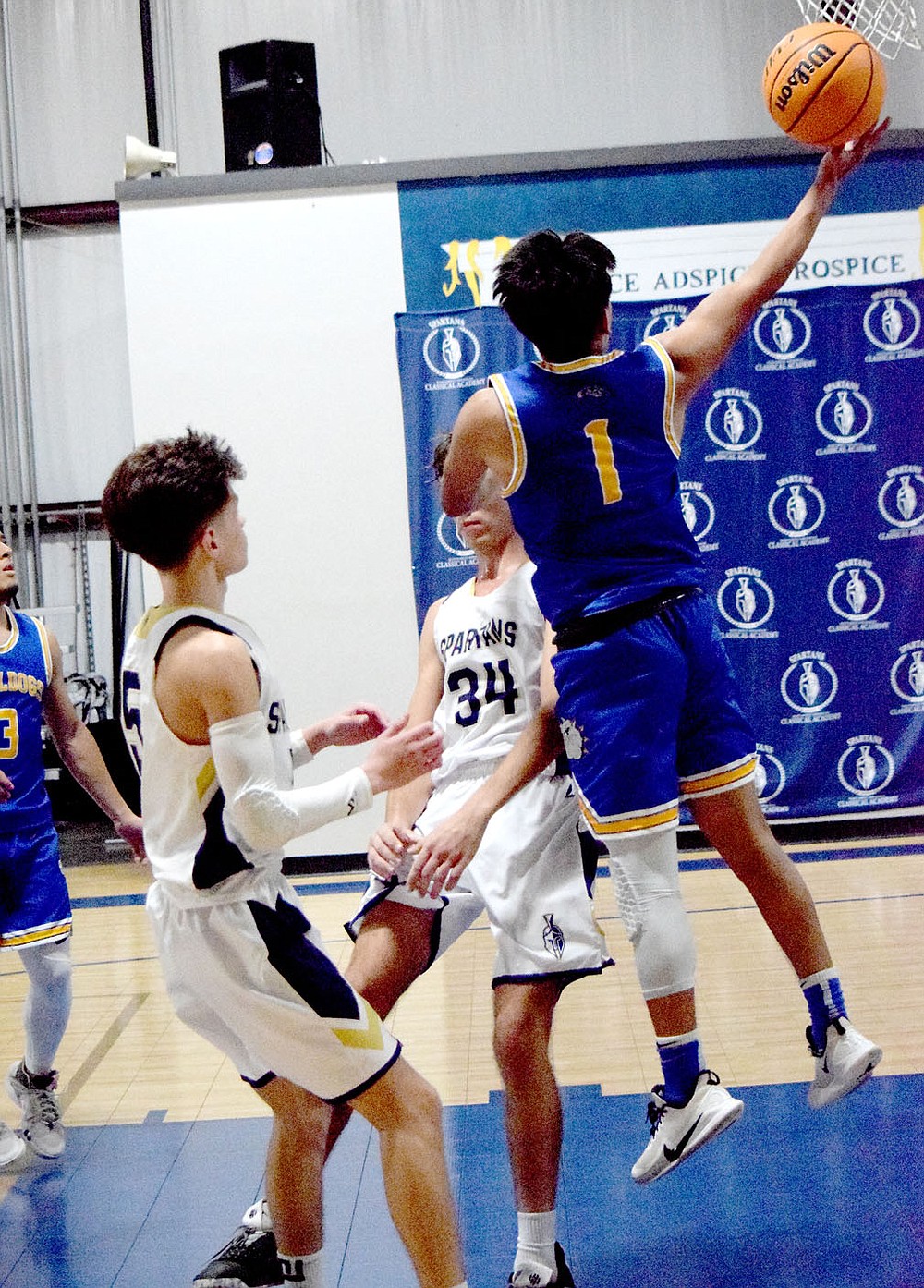 Westside Eagle Observer/MIKE ECKELS Enrique Rubi slips past a Spartan defender on his way to the basket for a lay up during the second quarter of the Decatur-NWA Classical Academy varsity basketball game at Spartan Gym in Bentonville Nov. 9. The Spartans defeated the Bulldogs by 20 points in Decatur's first outing of the 2021-22 season.