GRAVETTE -- The Lady Lion varsity team had the week of Nov. 22 off, which gave Gravette basketball fans a chance to see the junior varsity team in action at home in the Lions' Den on Nov. 23.
Gravette's opponent for this contest is relatively new to the Lions' Den and the Lady Lions' basketball program, the Centerton-based Life Way Lady Warriors varsity.
With less than a minute off of the clock in the first quarter, the Lady Warriors hit a field goal for the first two points of the contest. A minute later, Lady Lion Graci Moffit sank a field goal, giving Gravette its first score of the contest and tying the score at two-all. Gravette's Alyssa Holland hit a three-point field goal, giving the Lady Lions their first lead of the contest, 5-2. The Lady Lions closed out the first quarter leading the Lady Warriors, 12-6.
Life Way began closing the gap in the second quarter and, by the end of the first half, was only three points behind Gravette.
By the halfway mark in the third quarter, the Lady Lions were leading by 10, but Life Way fought back and, by the end of the quarter, trailed Gravette by two, 28-26.
Two minutes into the final quarter, the Lady Warriors closed the scoring gap to one. Gravette pulled away by seven going into the final two minutes of the contest but the Lady Warriors pulled to within two when time ran out. The Lady Lions took the contest, 38-36.
Westside Eagle Observer/MIKE ECKELS "Ball, Ball, Ball, Ball," shouts Lady Lion Ella Moorman (23) as she tries to get the Lady Warrior player to turn over the ball during the first quarter of the Gravette-Life Way Christian girls basketball contest at the Lions Den in Gravette Nov. 23. Moorman's tactics worked as the Lady Warrior dropped the ball into her arms for a turnover.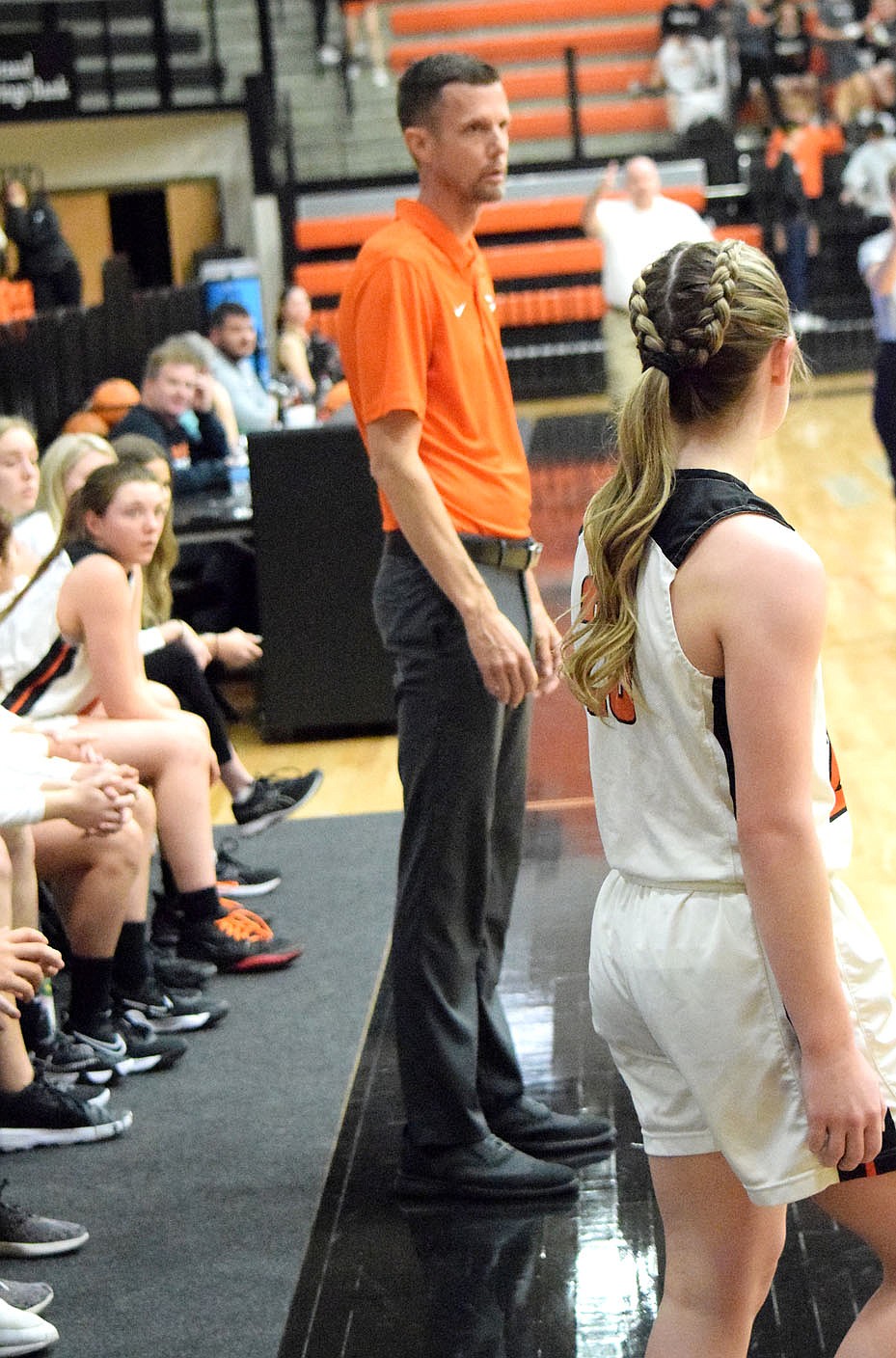 Westside Eagle Observer/MIKE ECKELS Lady Lion coach Will Pittman (center) shouts out a different play from his game book to his players on the court during the Nov. 23 Gravette-Life Way Christian basketball contest in Gravette. Pittman's strategy worked as his Lady Lions forced a turnover by the Lady Warriors.