DECATUR -- After a nine-match road schedule, the Decatur Lady Bulldog varsity and junior high teams returned to the Decatur Middle School gym Thursday afternoon for the final four matches of the 2021 regular season. Up first were the Thaden Lady Barnstormers from Bentonville in a conference matchup. By the end of the three-set match, the Lady Barnstormers took the win over the Lady Bulldogs.
Thaden quickly gained control of the first set, racking up several points before Decatur was able to get its first point. Decatur tried to get back into the contest but a series of errors by the Lady Bulldogs ended with the Lady Barnstormers taking the set, 25-14.
The Lady Bulldogs' woes continued as the Lady Barnstormers dominated the second set claiming the win, 25-7.
Decatur tried to come back in the third and final set but the Lady Bulldogs were unable to stop the Thaden offense. Thaden took the set 25-17 over Decatur and picked up the conference win.
In an earlier match, the junior high A team had a little more luck as the team claimed another win, 25-10, 25-10, to continue its winning streak.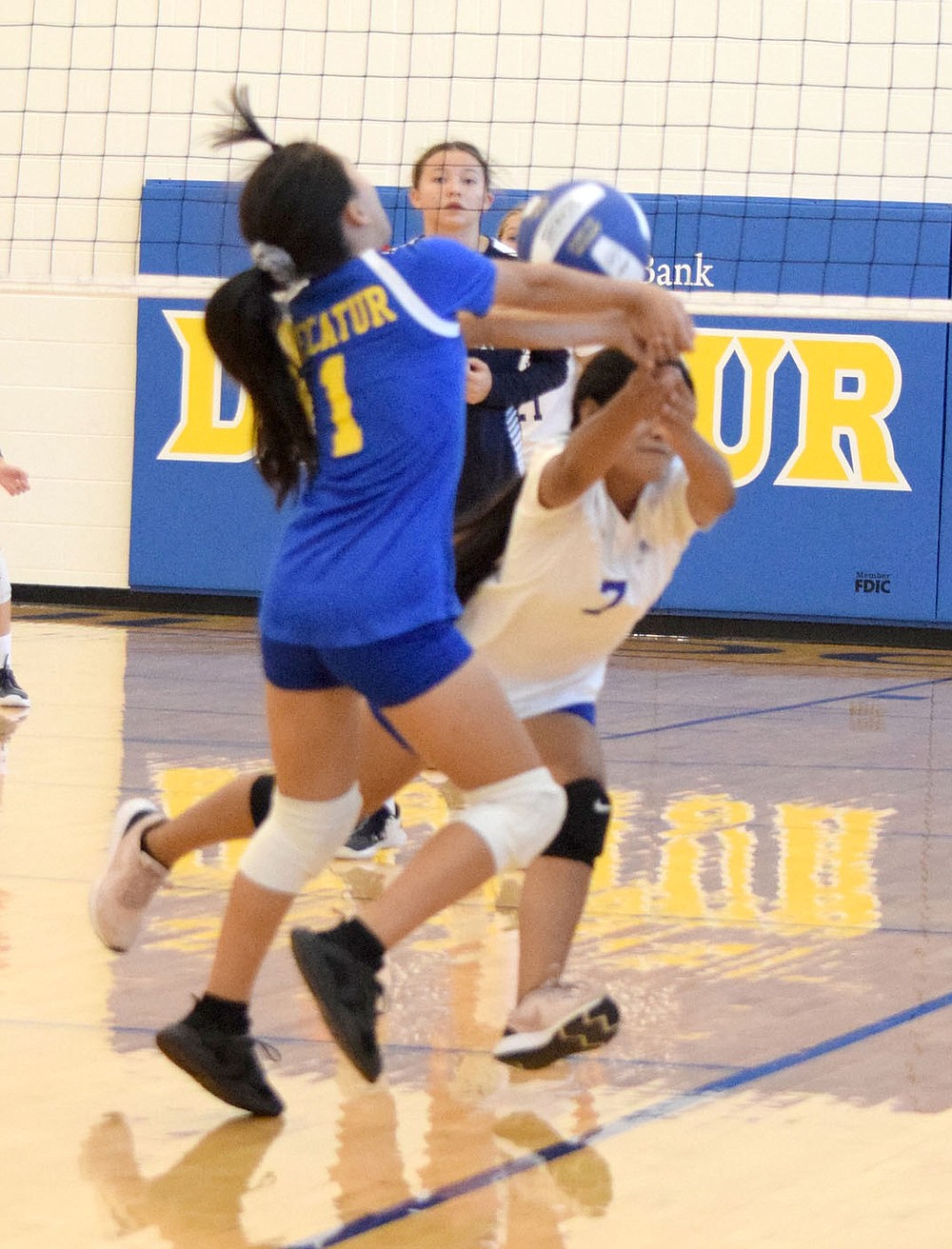 Westside Eagle Observer/MIKE ECKELS Lady Bulldogs Leslie Hernandez (7) and Anna Xiong (1) go after the ball during the first set of the Decatur-Thaden junior high volleyball match in Decatur Thursday afternoon. Xiong managed to pass the ball away to a teammate before she and Hernandez hit the floor in a pile of players.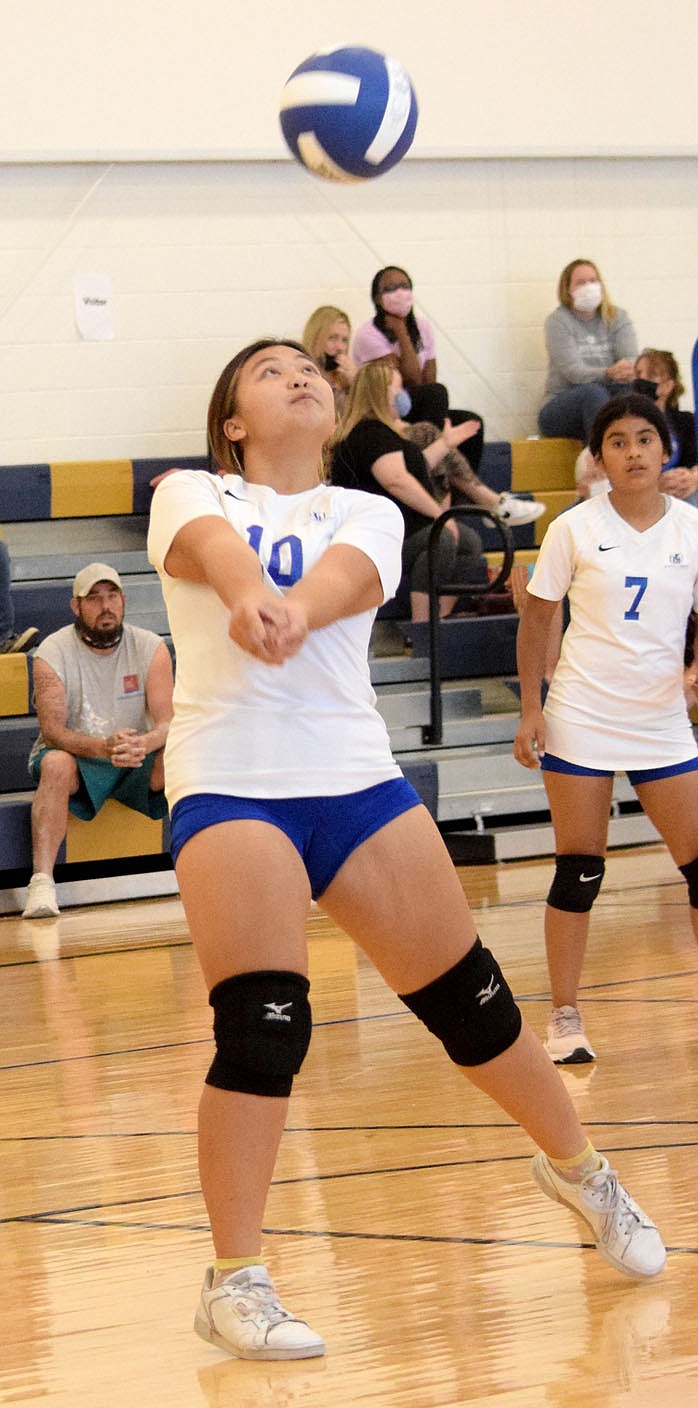 Westside Eagle Observer/MIKE ECKELS Lady Bulldog Lindy Lee delivers the ball back over the net and into the Lady Barnstormers' side of the court during the Decatur-Thaden junior high volleyball match in the gym at Decatur Middle School Oct. 7. The Lady Bulldogs defeated the Lady Barnstormers 25-19, 25-18 to claim its fourth straight victory.