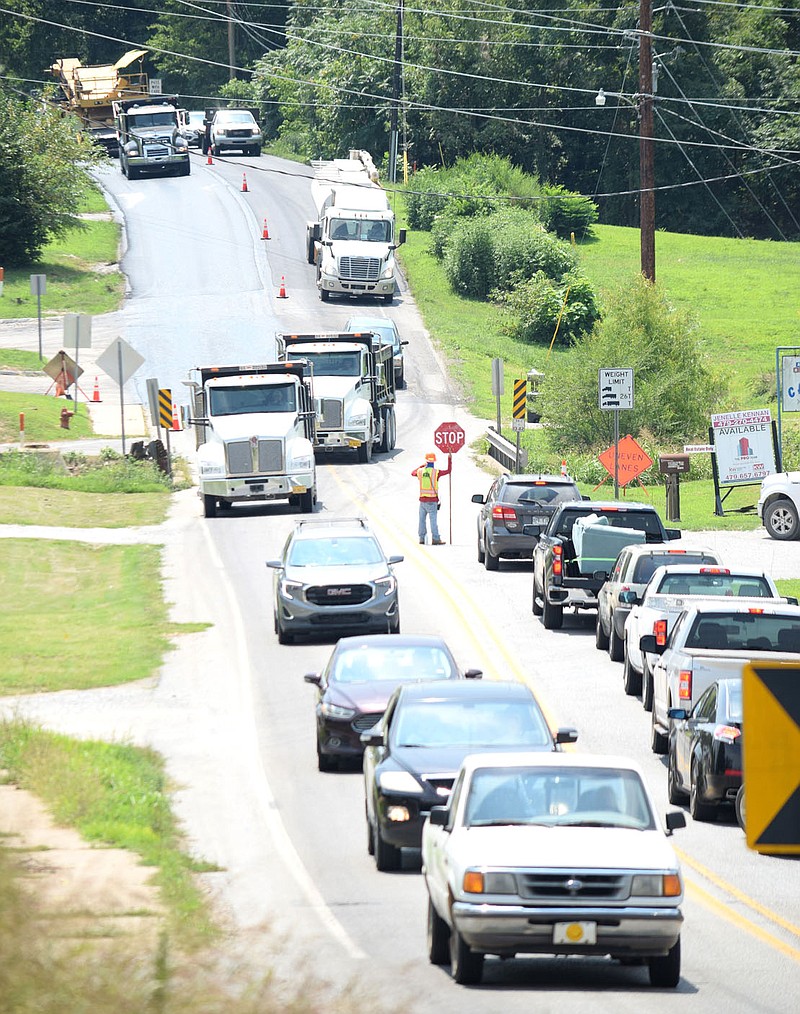 Westside Eagle Observer/MIKE ECKELS While southbound traffic is held by a flagger, northbound motorist move pass the paving equipment Aug. 6 during the Arkansas 59 paving project in Decatur.
DECATUR -- Work progressed toward the Decatur Branch bridge as the private contractor completed the six-mile stretch of Arkansas Highway 59 between Gentry and Decatur.
As of 1:30 p.m. Aug. 6, the paving project topped the hill near the old Dollar General store, working its way north.
Traffic in Decatur was backed up in both directions with the highway reduced to a single lane. On average, motorists were facing at least a 10-15 minute delay as the private contractor paved its way to the Decatur Branch bridge, which is Phase 2 of the Arkansas 59 improvement project.
The next step in the improvement project will be the paving of Arkansas 59 through Decatur and on to the Wolf Creek bridge, which is also scheduled to be replaced in 2021, along with the Decatur Branch bridge.
Motorists in the construction zone in the coming weeks are urged to be mindful of the workers and vehicles moving in and out of the area. Be sure to allow extra time to get to your destination.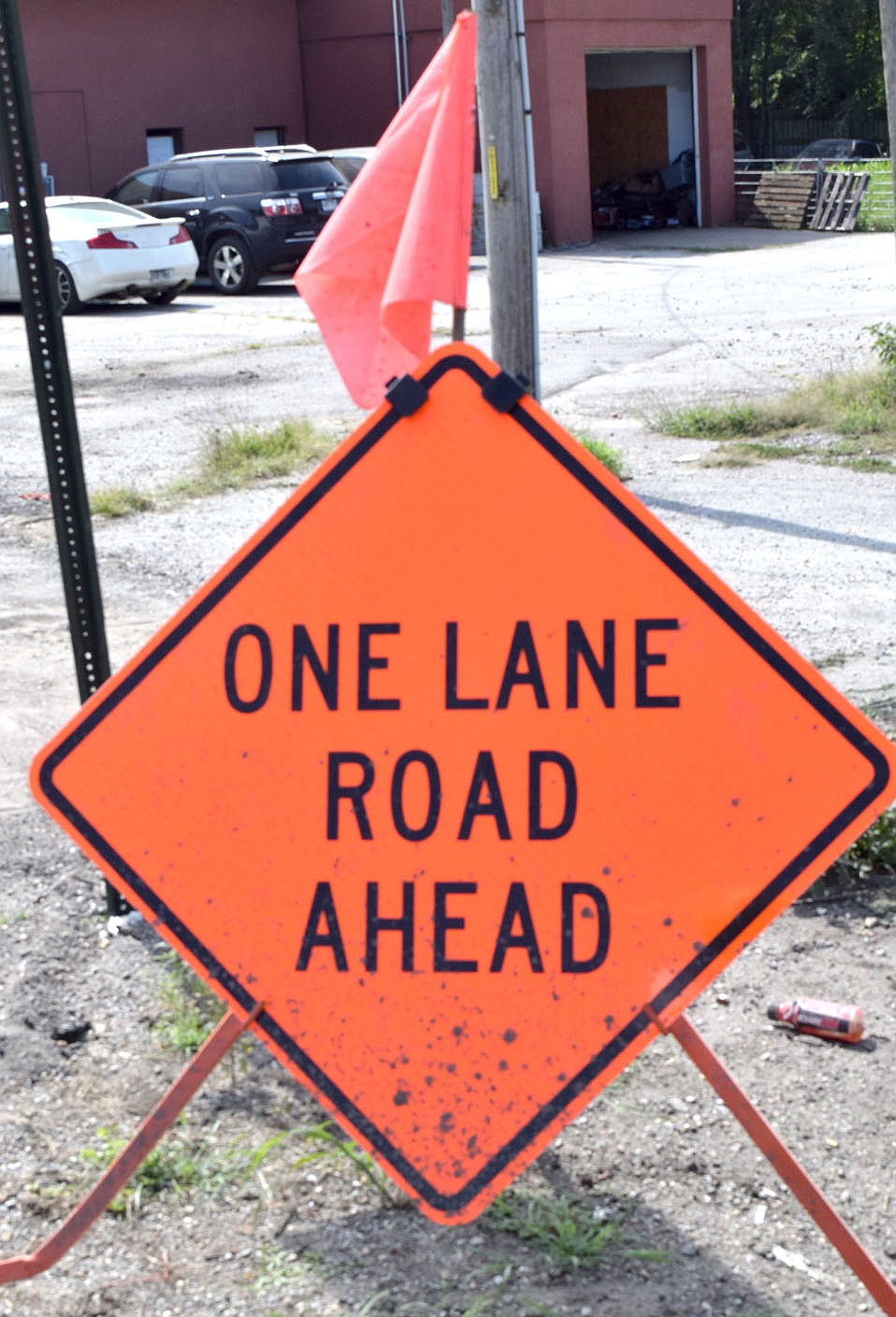 Westside Eagle Observer/MIKE ECKELS Drivers passing through Decatur Aug. 4 where greeted by this sign warning of single lane traffic ahead as a private road contractor paves its way down Arkansas 59 on its way to the Missouri boarder.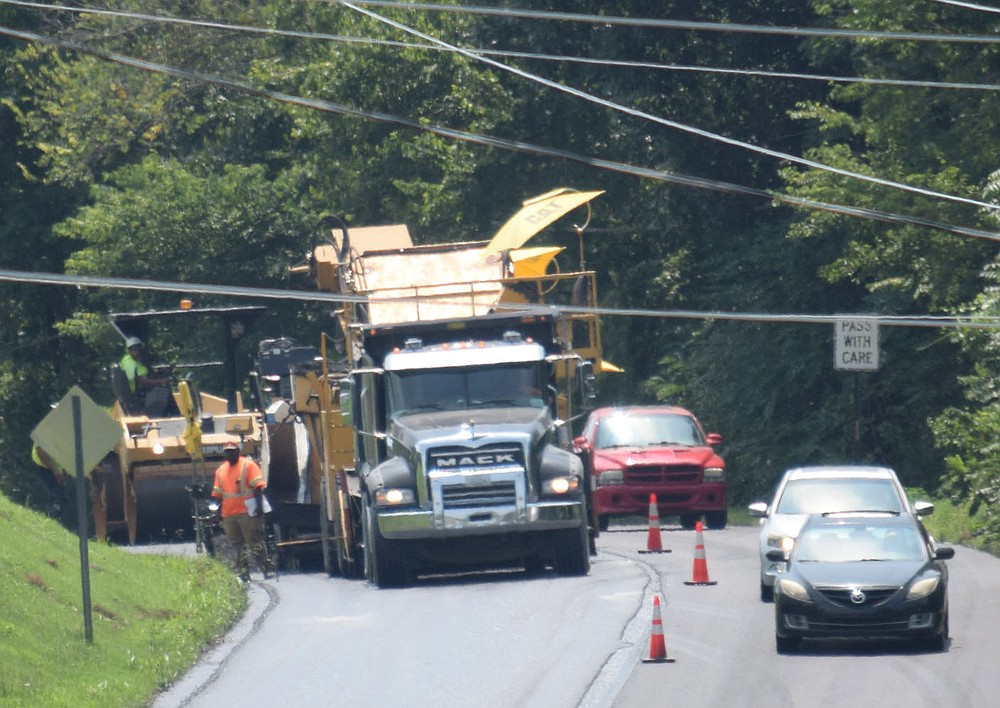 Westside Eagle Observer/MIKE ECKELS Paving crews top the hill on Arkansas 59 leading into Decatur Thursday afternoon as northbound traffic uses the single open lane on its way through town.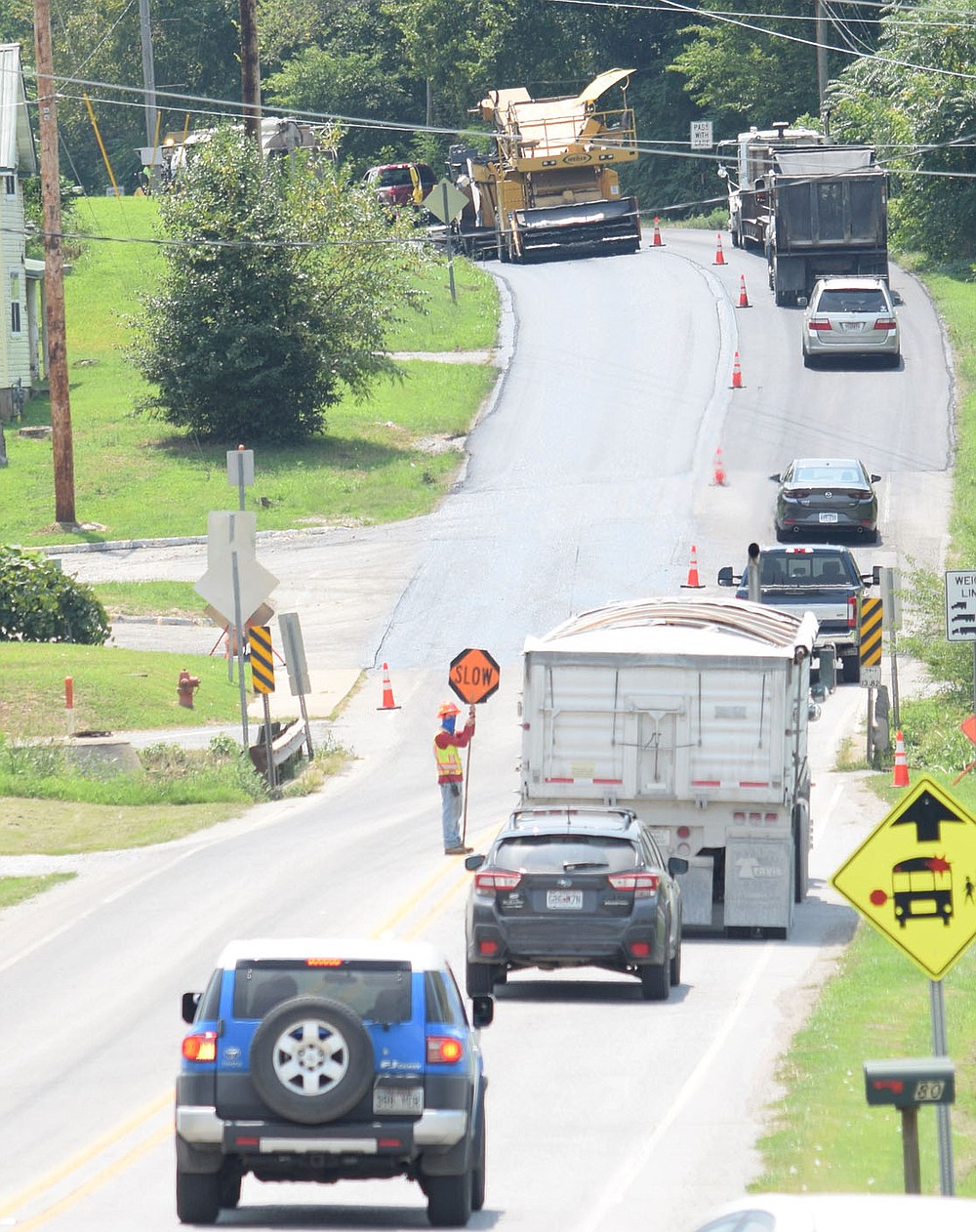 Westside Eagle Observer/MIKE ECKELS Southbound traffic heeds the flaggers slow sign as traffic into Decatur was down to a single land Thursday. The Arkansas Highway 59 paving project continues to moves towards the Missouri border.
Sponsor Content
Comments