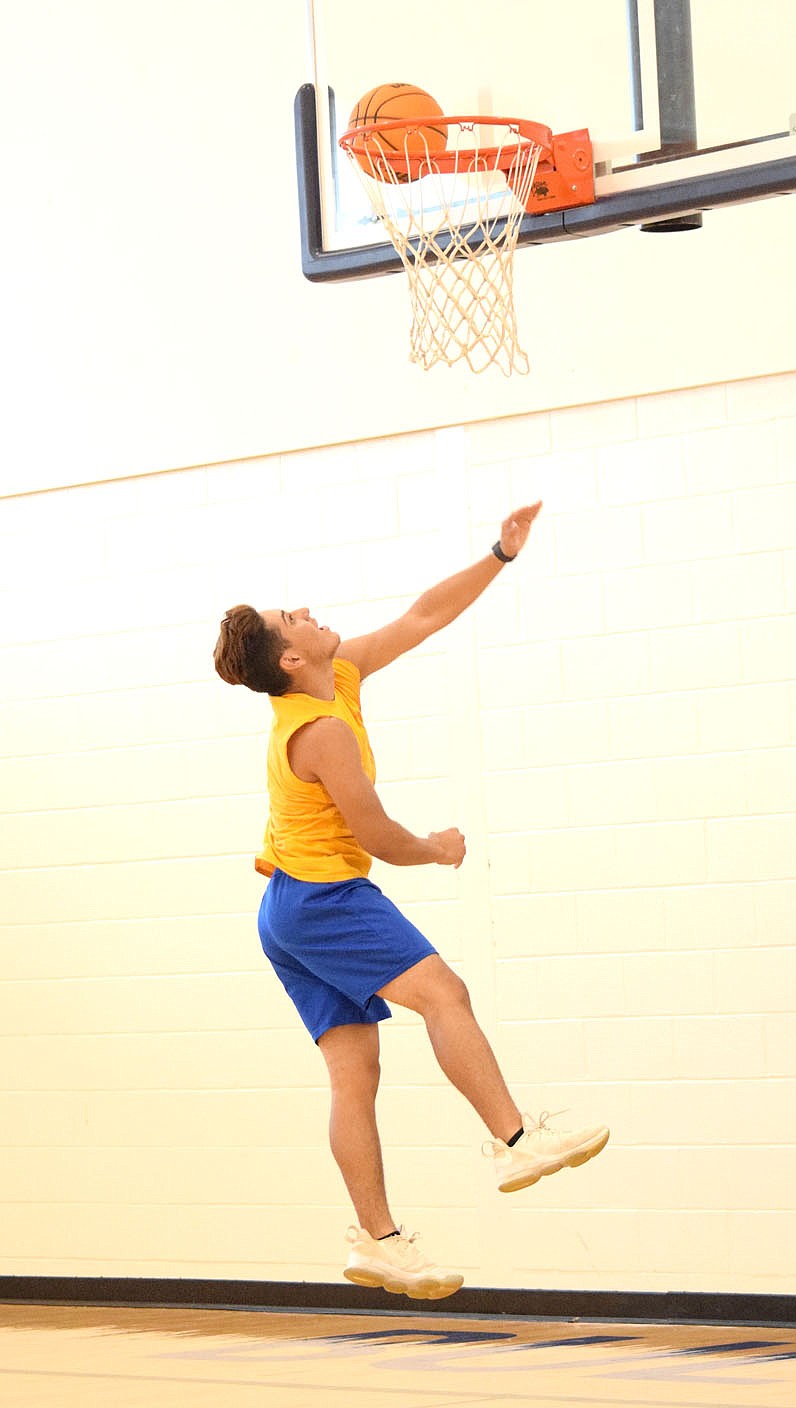 Westside Eagle Observer/MIKE ECKELS Andres Revolorio hits a reverse layup during the Decatur Bulldog afternoon practice session with new head basketball coach Dayton Shaw July 7 in the middle school gym in Decatur. It is unclear whether any high school sports will take place this school year but Shaw wants his team to be ready just in case..
DECATUR -- A new era began for the Decatur Bulldog boys' basketball program July 3 with the hiring of new head coach Dayton Shaw. Shaw began building his Bulldog basketball legacy shortly after taking the position, when he held his first practice session with the junior high and high school boys on July 7.
During the first session, five junior high and five senior high players came down to meet the new coach and work out. Those numbers began to grow and, by the beginning of the second week, those numbers grew to 11 senior high players, including seniors Bryson Funk, Carlos Hernandez and Kevin Garcia.
Shaw grew up on his family farm near Lamar, a small town six miles southeast of Clarksville, where he participated in sports at an early age. After high school, Shaw played American Legion baseball for a year.
While playing baseball, Shaw was trying to decide what he wanted to do as far as a profession. Both parents were teachers; his mother taught elementary school for 30 years while his father was a school technology coordinator.
"When I got older, I asked the question, 'What am I going to do with my life?' The way I saw it, I had two choices," Shaw remembers. "I could get into teaching, which I did, or go into the military. My dad was an officer in the military, so I thought about joining up."
Shaw's father was an Army intelligence officer when he retired at the rank of Lt. Colonel. He now teaches ROTC at Dardanelle. It was teaching that drew young Shaw into the profession.
Shaw was obsessed with sports and played football for the Lamar Warriors, a team that had one of the poorest records in the state at the time. But that losing record turned around when the school hired a new coach.
"It came down to one season that I experienced as a player and it was magical," said Shaw. "Still to this day, this season was the most exciting wave I ever rode in my life."
He watched as his older brother's team kept getting pounded. When Shaw was a senior, the Warriors football program turned around and they were seven points from getting into the state title contest that year.
"That three months really changed my mind because I saw how exciting it could be, not just for one person but as a team, for the town, for the school as a whole," Shaw recounts. "To see something unfold like that influenced the younger kids enough to get them into playing football when they got older."
A few months later, he had a similar experience when he played on the Warriors baseball program when his team advanced farther than they did in previous years. These events had a lasting effect on Shaw and turned his life toward teaching and coaching.
Shaw got his teaching degree from Arkansas Tech University in Russellville. While attending classes he also worked full time at a mental health facility. He almost gave up on teaching to continue in that profession but the lure of coaching and teaching drew him back.
After obtaining his degree, Shaw moved to Colorado where he began working with kids needing help in mathematics and science, but he also volunteer-coached for young kids in football and basketball. While in Colorado, he got his Arkansas teaching certification and moved back to his family farm in Lamar where he substituted for several school systems in that area.
His stay in Arkansas lasted six weeks when an opening for a teacher and coach became available in Colorado. Shaw moved to Sinbad, a small town in the south-central part of the state. He taught there for two years as the assistant football, basketball and baseball coach for the middle school his first year and was promoted to assistant high school football, head middle school football and assistant baseball coach.
But Shaw became homesick and moved back to Lamar for two months until someone encouraged him to take a special education aide position with the Fayetteville School District. While in Fayetteville, he was a volunteer coach for the softball program. Two years later he was hired on as the new Decatur head boys' basketball coach.
The influence of his football and baseball coaches at Lamar and how they transformed a team from nothing to a championship quality team will help to guide him as he takes on the Bulldog basketball program.
Shaw's expectation for the high school boys' team is high as Decatur awaits news from the Arkansas Activities Association on the opening of the 2020-21 sports season.
"One of the first things I checked on before I took the job was what the Bulldogs had coming back from last season," said Shaw. "The Bulldogs only lost one starter and they were returning a lot of top-scoring players. From what I have seen so far, the team looks like they are ready to compete in a league. I intend to play all the kids this season."
When full practice is reopened by the AAA in the next few months, Dayton Shaw will be able to take a close look at the kind of players he has and adjust his game plan, especially on offense, to fit the team's abilities. But for now, he will engage his team in a series of simple ball handling exercises the players can do on and off the court.
"I'm going to start teaching the players basic drills that they can do on their own every day," Shaw said. "From what I have seen so far, the kids have bought into the program and are working hard, considering the limitation that we are under from AAA. Once we get the go-ahead to return to a full practice, we will see how they do. I can't wait."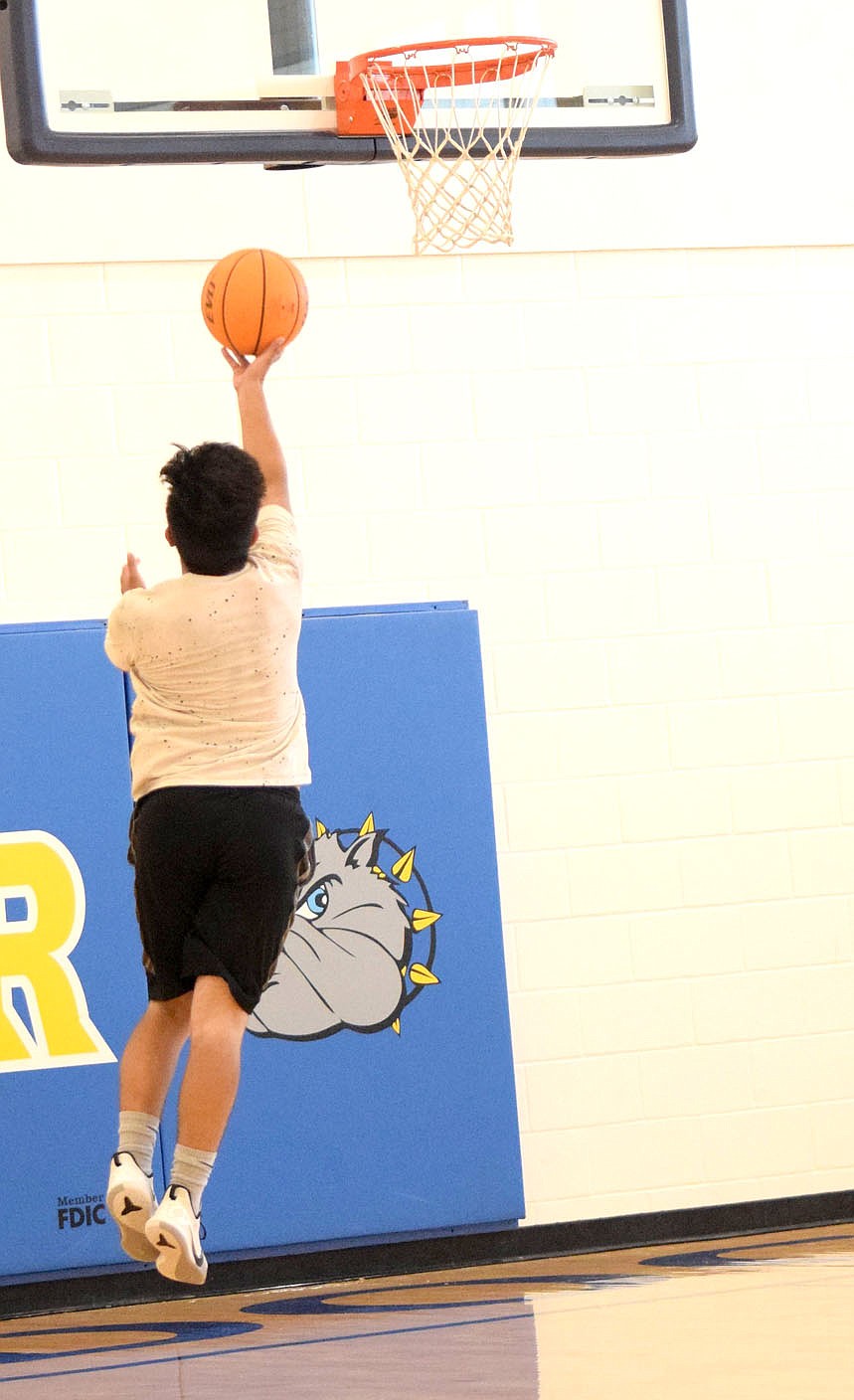 Westside Eagle Observer/MIKE ECKELS Christian Ramirez shows proper ball handling as he goes for a layup during the Decatur senior boys basketball practice in the gym at Decatur Middle School July 7. New Bulldog head basketball coach Dayton Shaw held his first light practice session with his new team on July 3 to meet his players.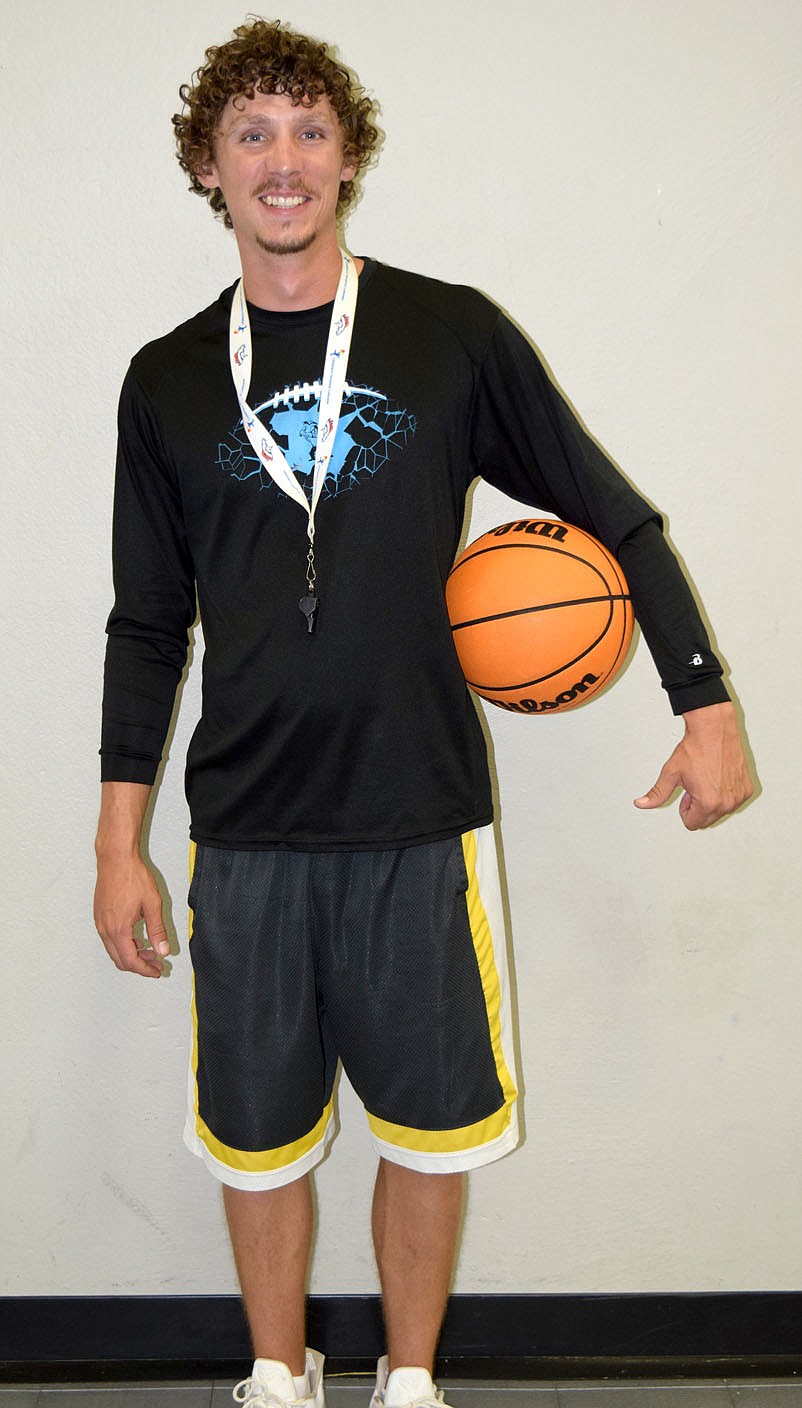 Westside Eagle Observer/MIKE ECKELS Dayton Shaw, new Decatur Bulldogs Head Boys Basketball coach.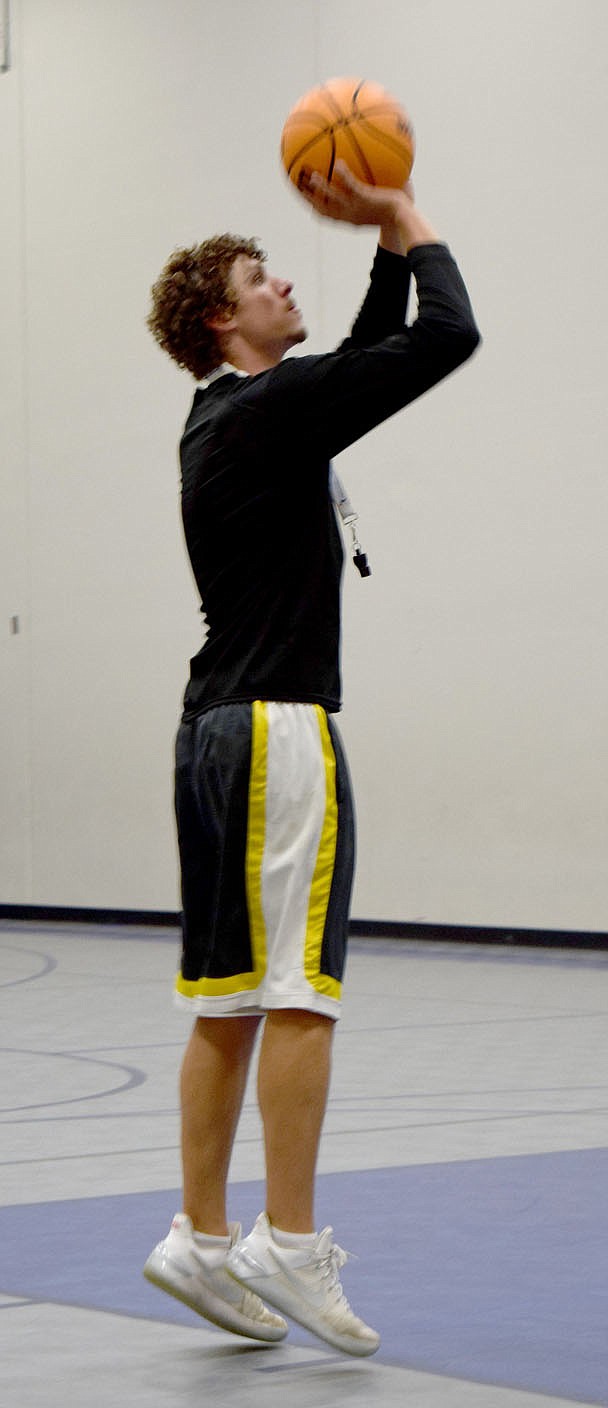 Westside Eagle Observer/MIKE ECKELS Dayton Shaw, new Decatur boys head basketball coach, puts in a little shooting practice prior to the arrival of his junior high boys team July 14 in the gym at Northside Elementary in Decatur.
Sponsor Content
Comments