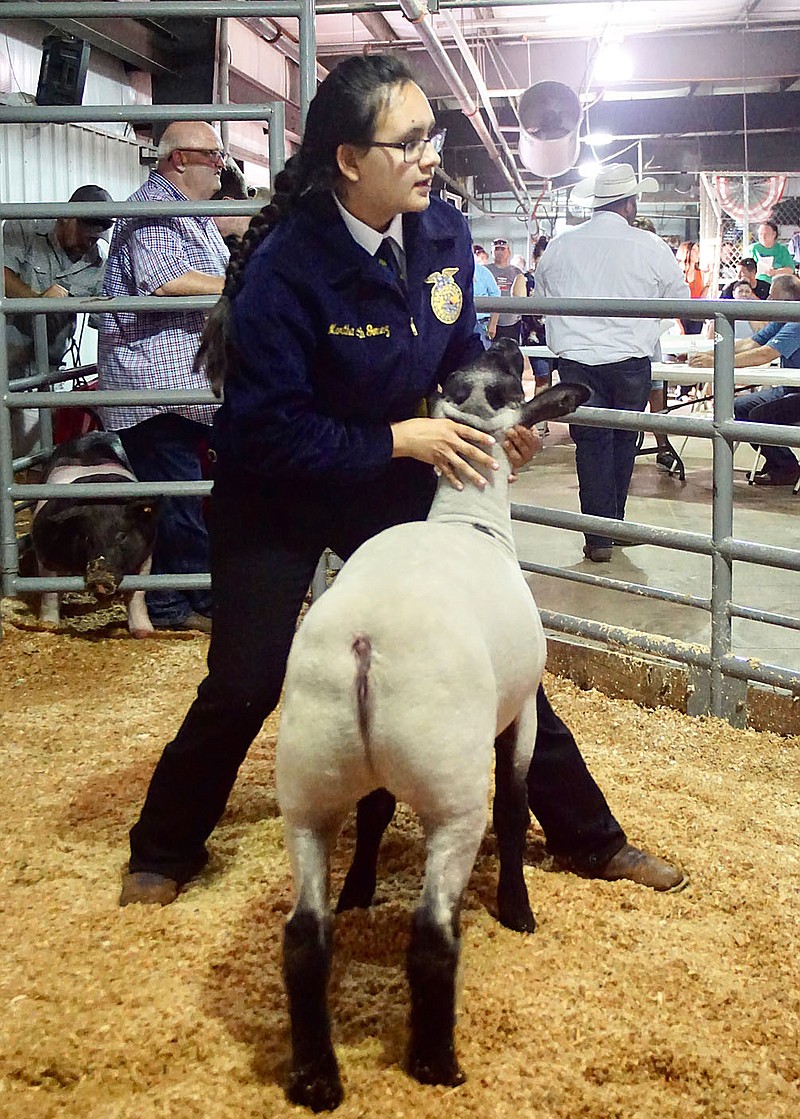 Westside Eagle Observer file photo/RANDY MOLL Martha Gomez-Smith, Decatur FFA, shows a lamb at the Benton County Fair in 2019.
DECATUR -- The Decatur FFA has been busy working on Career Development Events which are also called judging teams.
FFA students entered the first contest of the year, the Wildcat National Virtual Contest hosted by Har-Ber FFA. There were schools from across the nation that competed in different contests. The Decatur FFA Agriculture Mechanics team placed third in the contest. Kayden Burr was ninth high individual, Mason Potter was 11th high individual, Rhandell Fipps was 17th high individual, and Curtis Lauber was 47th. All four scores counted for the competition.
The livestock judging team was 17th in the State of Arkansas, with Martha Smith-Gomez, Jacey Smith and Landen Watson competing. Carlos Perez also competed in the Farm Business Management contest. We have several more virtual contests before our district contest on March 19.
Many of the Decatur FFA members have been working hard to prepare for the winter storm and cold temperatures. Many have been farrowing pigs, lambing lambs, kidding goats, and calving baby calves. They are preparing barns and stocking up on feed to keep everything warm, dry and fed.
Sponsor Content
Comments