WESTSIDE -- In their final home game of the 2020-21 season and the first season in their new home, the Gravette Lady Lions hosted the Lady Eagles from Huntsville in a conference showdown at Lion Arena on Feb. 9. Lady Lion fans got their wish fulfilled as Gravette claimed the win by 22 points.
Because of rapidly deteriorating weather conditions due to Winter Storm Roland, the boys' contest with Huntsville was canceled in order to send the school and its fans home before the ice storm shut the roads down. Fortunately, with the timing of the storm, the girls' game was able to continue.
The Lady Lions took control of the contest early in the first quarter, outscoring the Lady Eagles, 16-12, and taking a four-point lead into the next quarter.
Gravette continued its march to victory, scoring 17 points to Huntsville's 10, to widen its lead to 33-22 by the end of the first half.
The Lady Eagles were held to only seven points in the third and seven in the fourth quarter while the Lady Lions continued to widen the scoring gap with both quarters in double figures. With the lead firmly secured, head coach Will Pittman was able to give all of his players a few minutes of game time in the final quarter.
Gravette took its final home game, 58-36, over Huntsville.
Shylee Morrison continues to lead the Lady Lions in the
scoring department this season. She accounted for 23 of the 58 total points for Gravette. Other Lady Lions contributing to the win were Lizzy Ellis with nine, Kaylan Chilton also with nine, Taylor Neustel, Dalacie Wishon each with six, Rachel Deihl with four points and Kelsey Fletcher with one.
On the Huntsville side, Tanna Wilson led the way with 12, followed by Kenndra Thomas with eight, Addisyn Routh with six, Grace Mayes, Kynlee Maupin, Paige Bennett, Allssa Pillow, Carlie Howerton each with two.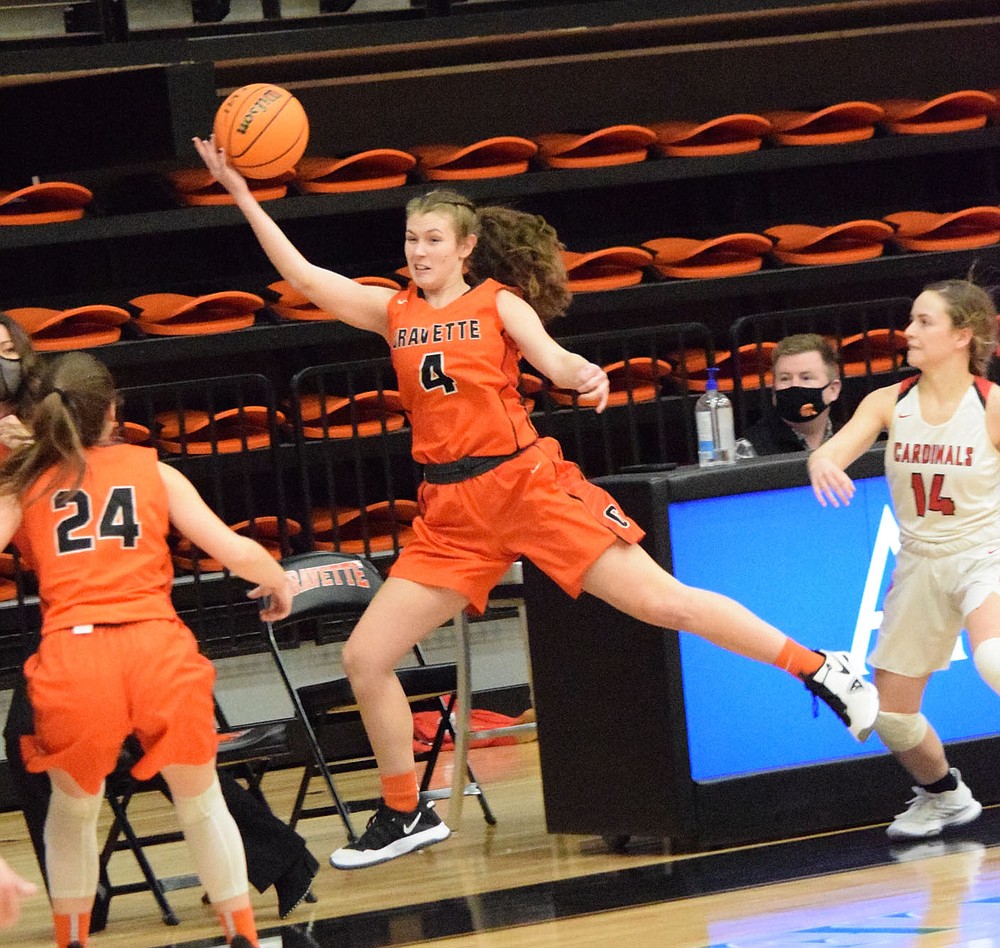 Westside Eagle Observer/MIKE ECKELS Lady Lion Taylor Neustel (4) tries to knock the ball back in play during the Gravette-Farmington girls basketball game at Lion Arena in Gravette Feb. 5. Neustel played her last home game Friday night when Gravette defeated the Huntsville Lady Eagles 58-36.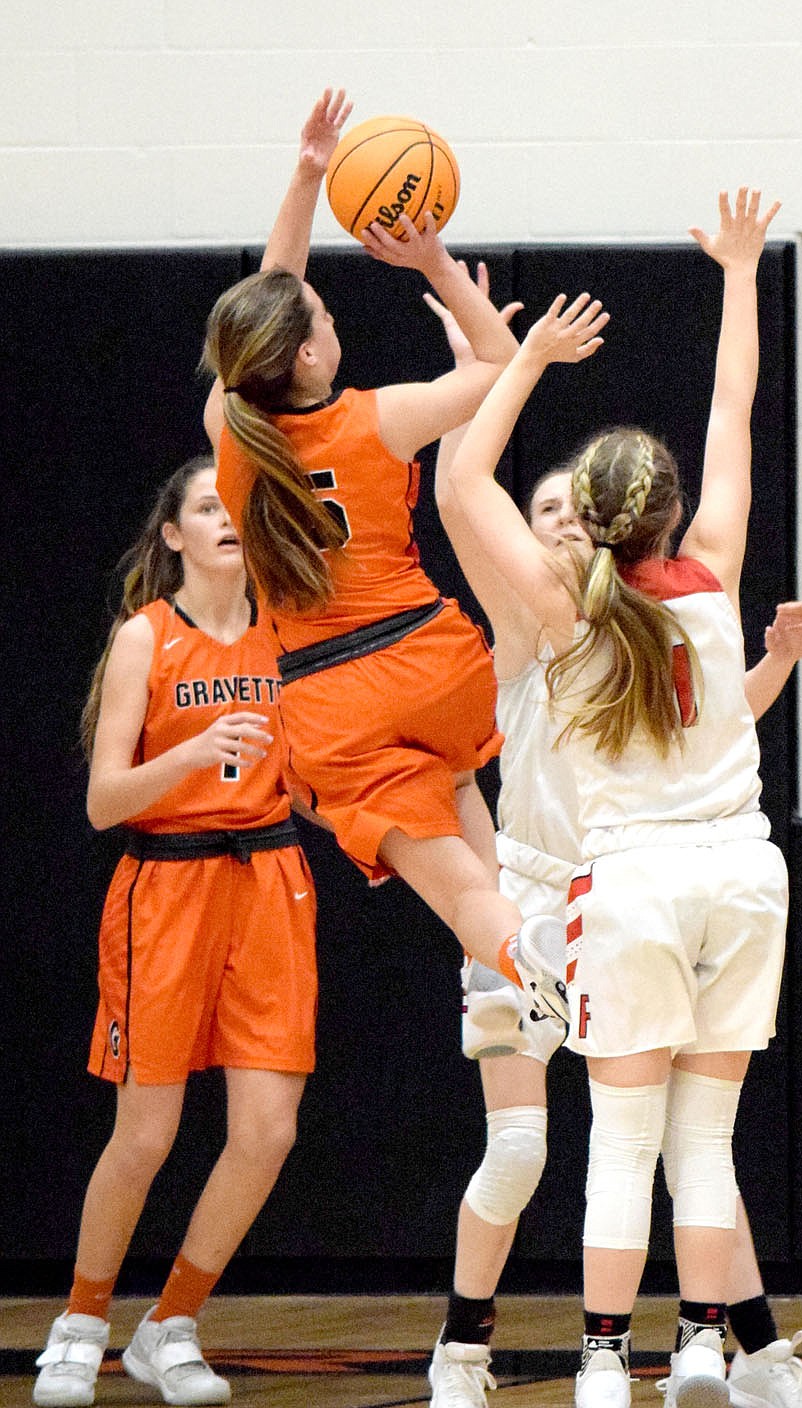 Westside Eagle Observer/MIKE ECKELS Shylee Morrison (15) goes up for a shot halfway through the first half of the Gravette-Farmington basketball contest in Gravette Feb. 5. The Lady Lions took on the Lady Eagles from Huntsville Feb. 12 for the final home game of the season. Morrison's 23 points helped Gravette win the conference contest 58-36 over Huntsville.