GENTRY -- The Pioneers brought home another victory on Friday night, defeating the Lamar Warriors on the road by a score of 40-35.
The Pioneers came up with a big defensive play to hold off Lamar. Garrison Jackson tipped a pass at the line of scrimmage and Lucas Guinn intercepted it to help Gentry (2-0) seal the win.
The teams traded touchdowns almost the entire game with Lamar holding a 21-20 halftime lead. Gentry took a 26-21 lead early in the third quarter, but Lamar again answered.
Gentry finally added what proved to be the game-winner with about three minutes left.
Chris Bell rushed 23 times for 130 yards and was 10 of 14 passing for 128 yards and a touchdown for Gentry.
Zach Gunneman rushed for 118 yards on 17 carries and scored three touchdowns for the Pioneers. Landon Harrison was 8 of 11 passing for 130 yards and
two touchdowns for Lamar. Joe Dalton had 17 tackles and a sack, and Jarrett Dalton had 18 tackles for the Warriors.
The Gentry team amassed 315 rushing yards and 128 passing yards in the game to score six touchdowns, two PATs and a two-point conversion.
Running in TDs for the Pioneers were Zach Gunneman (three times) and William Pyburn and Jonathan Corter (one each). Corter also caught a 15-yard pass for a TD.
Jonah Summers led in tackles with nine tackles and two assists in the game. Bryson Walker had five and three.
Garrison Jackson, Lucas Guinn, Walker and Gunneman all sacked the Warrior quarterback in the game. Guinn and Addi Taylor each had an interception.
Diego Seldana was two for two in PAT attempts. He also kicked off seven times in the game.
The Pioneers are scheduled to host Stilwell, Okla., in a 7 p.m. contest Friday in Pioneer Stadium.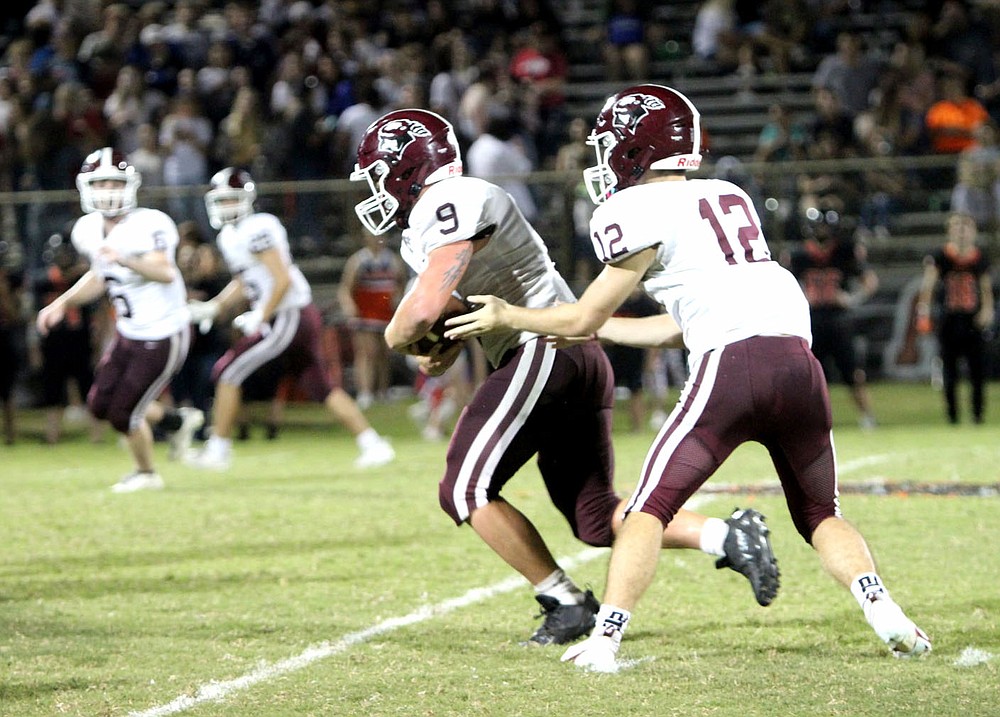 Submitted/Nikki Slone Rayburn-Still Gentry senior Zach Gunneman takes a handoff from sophomore quarterback Addison Taylor during play against the Lamar Warriors at Lamar High School on Friday.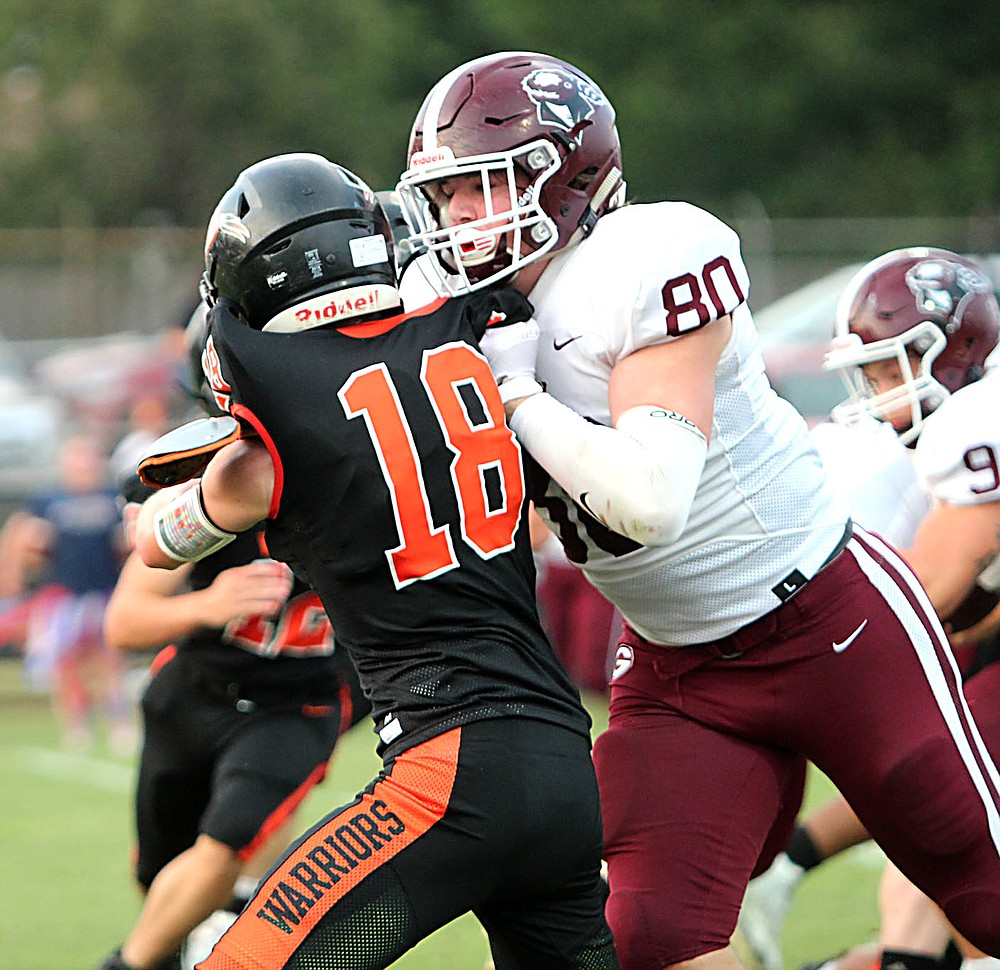 Submitted/Nikki Slone Rayburn-Still Gentry senior Garrison Jackson puts a stop to a Warrior running play at Lamar High School on Friday.