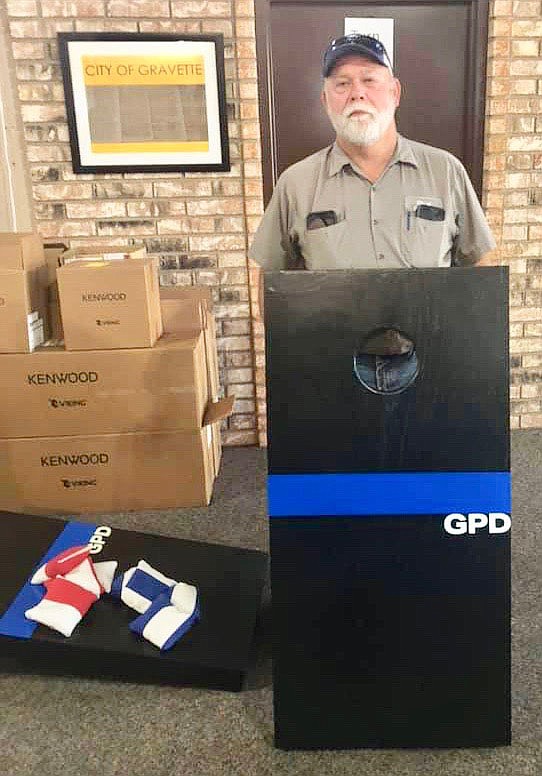 Submitted Photo Tim DeWitt, Gravette's street and parks department supervisor, displays the set of custom cornhole boards he made. The set, which includes two boards and the weighted throwing bags shown on the floor, is being raffled off to benefit the Gravette Police Department's annual Shop with a Cop program.
GRAVETTE -- The Gravette Police Department is raffling off a set of handmade, custom cornhole boards to benefit the department's Shop with a Cop program. The set was made by Tim DeWitt, Gravette's streets and parks superintendent. The boards, which are painted black with a blue stripe and the letters GPD to commemorate the department, come with eight weighted throwing bags.
Raffle tickets are $1 each or six for $5. They can be purchased from the police department or any police officer, from Tim DeWitt or at the Gravette Public Library. Tickets will be sold through Oct. 31 and the drawing will take place Monday, Nov. 2.
Each year, the Gravette Police Department takes several students from Glenn Duffy Elementary School, Gravette Upper Elementary and Gravette Middle School shopping for Christmas through the Shop with a Cop program. Children are given the opportunity to shop for themselves and their family members. Each participant is nominated by the school counselor.
Anyone wishing to donate to the Shop with a Cop program should contact the Gravette Police Department at 479-787-5948.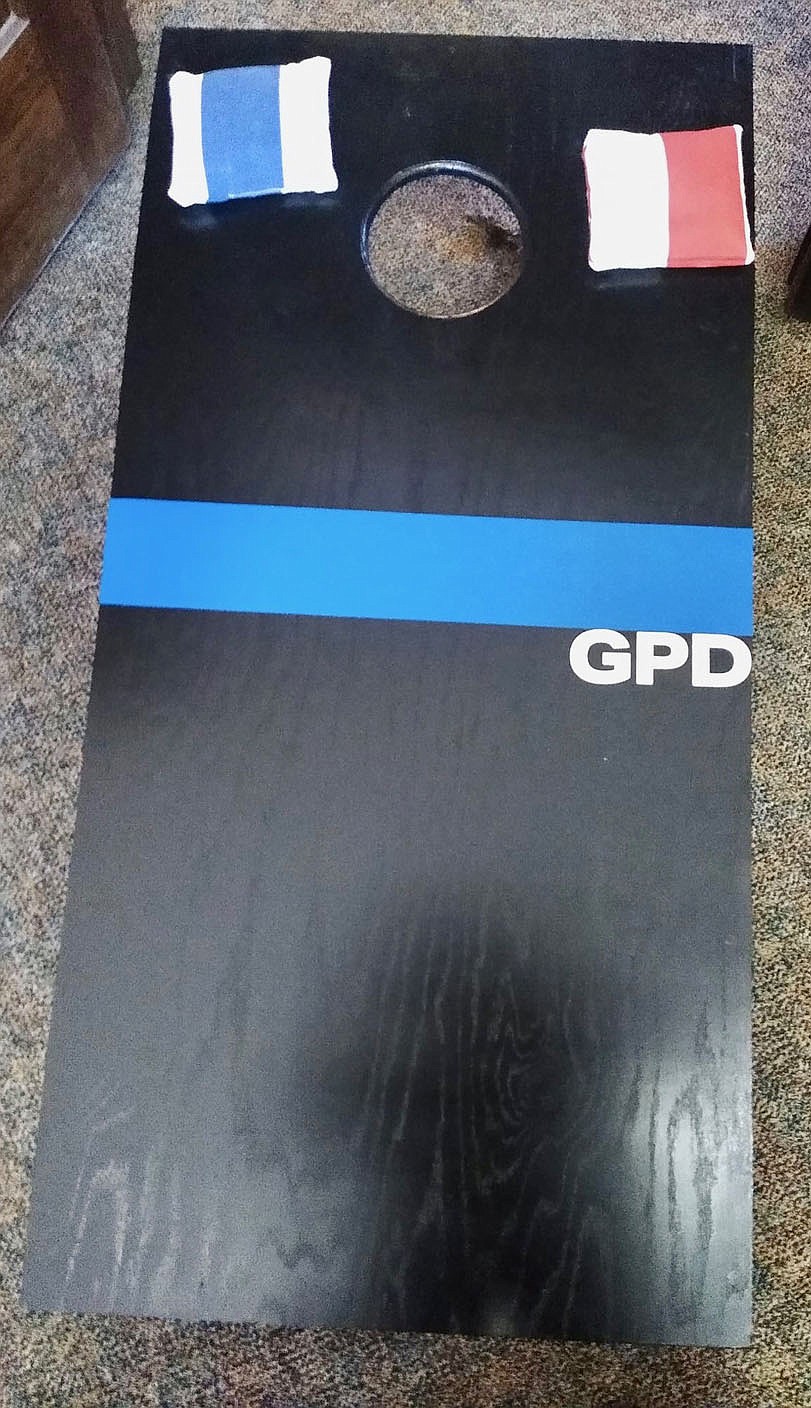 Submitted Photo A closeup of one of the custom made cornhole boards made by Tim DeWitt shows the black and blue color scheme and "GPD" for Gravette Police Department. A set of the boards, complete with weighted throwing bags, is being raffled to benefit the PD's annual Shop with a Cop program.
Sponsor Content
Comments